Standard PCB service refers to full feature printed circuit board manufacturing service. With 10+ years' experience in PCB fabrication, we have handled hundreds of thousands of PCB projects, and covered almost all kinds of substrate materials including FR4, Aluminum, Rogers, etc.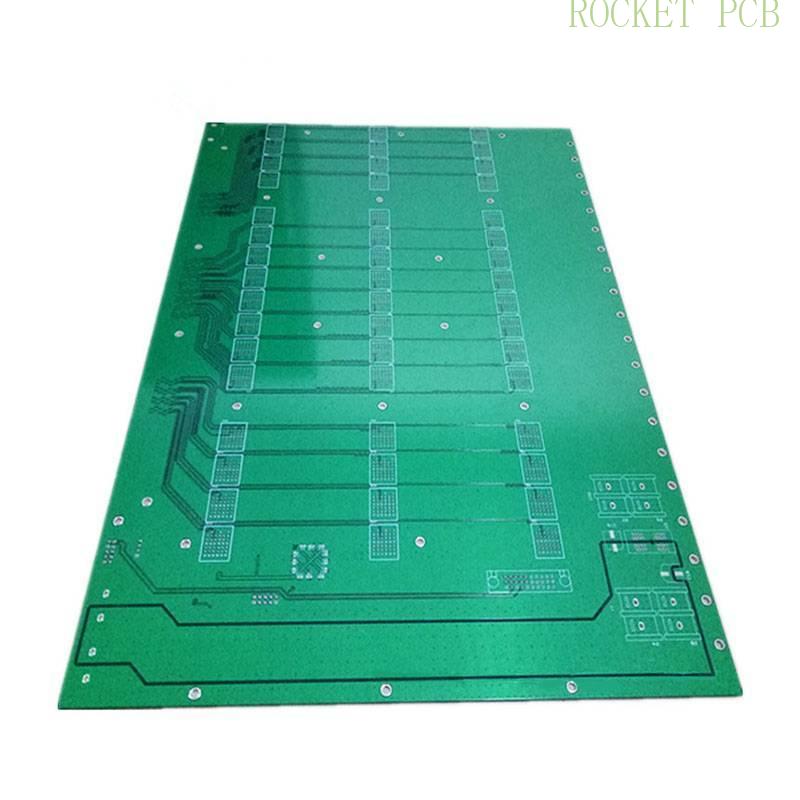 • PCB Prototype & Standard PCB Manufacturing Services Comparison
• When to use PCB Prototype Service and when to switch to Standard PCB Service
It is recommended to use Standard PCB service when your design is ready to transform from prototype phase to production phase. We can manufacture up to 10 million pieces high quality PCBs in as short as 2 days. To endow your project with expected function and more possibilities, we offer advanced features for Standard PCB services. Comprehensive capabilities can be found in the following table:
Advantages to Standard Printed Circuit Boards
Rocket PCB is a full-service turnkey PCB solution that can handle everything from prototype to fabrication to assembly. We have been fabricating PCBs for over ten years and are fully compliant with ISO9001:2008 quality standards. All of our standard printed circuit boards are IPC2 compliant, and we do strict internal quality assurance testing to ensure the board that arrives at your facility is one you know you can rely on.
We offer PCB solutions that fit your budget. You can order just a few prototype boards to test your design, and then place a bulk order for your standard PCBs to save even more money. We'll give you a free instant quote so you'll know just want to expect and so that you can plan accordingly. We also offer complete technical support from PCB experts.
As a well-known electronic enterprise in China, relying on a strong factory background, Rocket PCB has more than 100 technical staff. Rocket PCB has become a leader in providing innovative electronic manufacturing services and has turned the dream into reality.
Rocket PCB was founded in 2002 and located in Shenzhen, China equipped with domestic and foreign top equipment. Our products cover a wide range including rigid, rigid-flex, HDI, any layer, Flex, large-size, embedded, RF, LED, backplane, metal substrate, ceramic substrate, IC structure, high-frequency, heavy copper and undergo strict surface treatment process. We support a full range of PCB prototypes and batch production and now we have thousands of prototypes for mass production.
At present, our main products cover high-speed server boards, large data memory circuit boards, high-frequency hybrid boards, multi-stage HDI boards, IOT modules, security circuit boards, etc. which are widely used for communication, medical, military, security, industrial, automotive fields. Products are sold far to North America, Europe, Asia Pacific and other international regions.