PCB assembly service
Full set of turnkey PCB assembly services
When you choose us as your partner PCB assembly service provider, you have chosen the best PCBA service partner. Our PCB assembly services meet the highest quality standards. Our SMT factory has passed ISO9001, TS16949, UL, and ROHS certification. With more than 10 years of experience in the industry and more than 99% customer satisfaction, we have obtained enough high PCB assembly capacity to provide high-quality assembly services under strict quality standards and regulations. We can handle any type of PCB, whether it's double-sided or single-sided assembly, SMT, through-hole assembly, or mixed assembly items. No matter what you want to do, we can achieve it!
We provide customized circuit assembly services, ranging from prototype PCB assembly, medium and low batch PCB assembly to mass PCB assembly. Making Rocket PCB a one-stop destination for PCB manufacturing and assembly.
What's better is that we have rich experience in purchasing electronic components and mechanical parts, managing the quality and cost of materials, and establishing good relations with suppliers to achieve stable supply, so as to meet the quality and price standards required by customers. We have many years of smooth cooperation with authorized parts distributors (including DigiKey, mouser, etc. ) and obtain quality guaranteed parts at competitive prices.
From the beginning to the end of the project, we will keep in touch with you and keep you in the whole process from manufacturing to assembly. This can help you save money and pressure by reducing PCB costs, shortening waiting time, and providing higher quality products.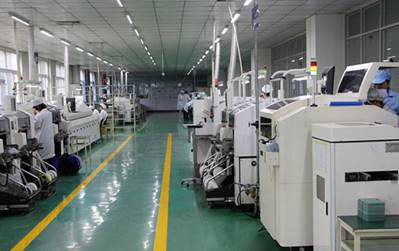 Our PCB assembly capability
We can assemble PCB

Minimum size

PCB panels with width/length less than 30mm

Maximum size

530mm * 510mm

Number of layers

1-40Layer

Copper thickness

1Ounces - 15 ounces

PCB type

Rigid pcb, flexible PCB, rigid flexible PCB, MCPCB, Rogers PCBs, ceramic PCB, etc

Surface coating

Lead / lead-free HASL, ENIG, immersion silver, OSP, gold plating
We can assemble the components

SMT size

01005, 0201 or greater

Fine spacing

0. 4millimeter

BGA spacing

0. 25millimeter

Number of BGA balls

2 - 50

WLCSP spacing

0. 35mm or more

Encapsulation

BGA, ubga, pop, CSP, LGA package, flip chip, connector, and cable, etc

Component height

Thickness 0. 1 mm - 12 mm

Minimum component spacing

For SMT parts, it is 0. 20 mm, and there is no special requirement for through-hole parts

PCBA function

SMT assembly, BGA assembly, through-hole assembly, hybrid assembly, Rigid-Flex PCB assembly service

Standard

IPC-610 Level 2 and 3
Customized PCB Assembly Service from Rocket PCB
Rapid production

Single PCB assembly and PCB panel assembly

Single-sided and double-sided PCB assembly

Through-hole assembly and SMT assembly

Lead containing assembly, lead-free or RoHS compliant assembly, and clean free process assembly

Commission PCB assembly, partial Commission PCB assembly, and full package PCB assembly

Boxed assembly

Comprehensive component procurement services (Purchased from authorized distributors only)

IC programming




Free DFM check

Free tips to reduce assembly costs (reduce component costs, alternative suggestions, etc. )

Automatic optical inspection (AOI)

Automated x-ray examination (Axi)

Custom test requirements

First article inspection

Meet your special needs
PCB Assembly FAQ
As one of the most cost-effective PCBA service providers, we answer questions from all over the world about our PCB and assembly business every day. We summarize several common problems.
1. What documents do I need to order my PCBA?
We need Gerber file, Centroid (pick place) data, and BOM for your PCBA order. We need your PCB Gerber file to contain screen printing and solder paste layer, which is the minimum requirement for PCBA. For best results, please also send us assembly drawings, instructions, and photos.
2. What is the centroid?
The centroid is a special file for assembly, which is used for the rapid programming of the assembly machines. This is also called insert, pick N position, or XY data. Some CAD tools generate this file automatically, while others do not, but you may need to modify the file and then generate the centroid file.
The centroid file describes the location and orientation of all surface-mounted parts, including reference marks, X and Y locations, rotation, and sides (top or bottom) of the circuit board.
3. Can you buy some parts for my assembly?
Yes. This practice is called partial turnkey. You can provide some parts and we will purchase the rest for you. We will seek your approval for anything we are not sure about. If parts need to be crossed or replaced, we will seek your final approval again.
Summary
Are you looking for the best PCB assembler in the market? We are ready to help you. PCB assembly is not difficult. However, if you have no experience or choose to work with the wrong PCBA company, you may end up with a low-quality PCBA.
Rocket PCB is composed of experienced professionals who are ready to provide you with the most advanced PCB assembly and manufacturing services. When assembling your circuit board, we will adopt the latest technology and advanced equipment. With us, you can rest assured that before entering the market, you can carry out quality control and functional testing of high-quality panels. You can contact us by email, we can discuss more PCBA together and establish a friendly relationship.