What is high-frequency PCB?
High-frequency PCB board or RF microwave PCB refers to the special circuit board with high electromagnetic frequency, which is used for high frequency (frequency greater than 300MHz or wavelength less than 1m). Generally speaking, a high-frequency board can be defined as a circuit board with a frequency above 1GHz. Substrate materials need to have excellent electrical properties and good chemical stability. With the increase of power signal frequency, the loss requirement on the substrate is very small, so the importance of high-frequency material is highlighted.
High-frequency PCB board with induction heating technology has been widely used in the communication industry, network technology, and high-speed information processing system, which meets the requirements of many high-precision parameter instruments. A reliable high-frequency circuit board, in the actual production, provides great help.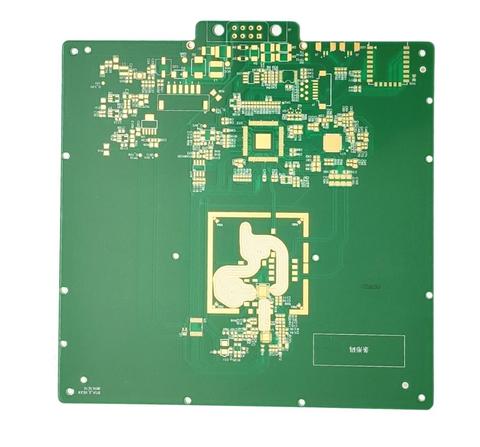 High-frequency PCB is widely used in RF and Microwave PCB. High-frequency PCB materials are different from conventional FR4 materials. Most of them use PTFE &Teflon materials. Good electrical properties and low signal loss are the basis.
High-frequency PCB needs special materials to realize the high-frequency signal provided by this type of printed circuit board. Many PCB designers choose Rogers dielectric material because of its lower dielectric and signal loss, lower circuit manufacturing cost, and more suitable for rapid turnover prototype application.
In addition to selecting the right PCB material and determining the correct Er value, the designer should also consider the conductor width and spacing, substrate constant, and other parameters. The highest level of process control must be used to specify and implement these parameters precisely.
Rocket PCB is an experienced full-service high-frequency PCB manufacturer, which can provide reliable and excellent high-frequency PCB fabrication services. Evaluate your requirements according to your design, rich variety of high-frequency materials, mature high-frequency PCB manufacturing experience.

I am product title