Softwares used with SMT equipment: A key part in PCBA manufacturing
2020-11-20
PCBA
With the passage of time and the progress of technology, the assembly and manufacturing process has undergone tremendous changes. Innovative new methods used in various parts of electronic assembly and production lines have effectively reduced manufacturing consumption and improved productivity and quality as a whole. Now, there are so many softwares used in all fields of electronic manufacturing.
These software not only reduces time, but does provide the most accurate output on the market for industrial demand. The surface mount technology in today's industry has already had great development, and increasingly perfect. The rapid use of software for assembly purposes has made the manufacturing field efficient and smooth.
Today, in the PCB assembly process, most of the components on the board are placed automatically. Today, printed circuit boards have often been developed to reduce them to an absolute minimum, or even to the extent that the design is changed to use automatically placed components. In addition, component manufacturers have developed some specialized surface mount versions of the components, thus enabling almost complete automated assembly of most circuit boards.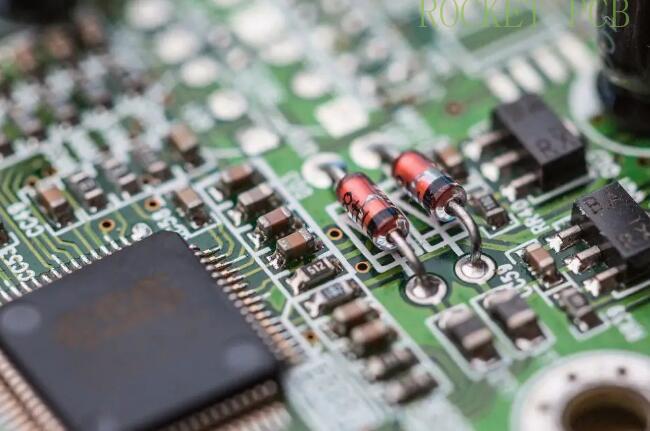 Market aspects and software used
Since recent years, India has witnessed unprecedented overall growth. In the field of electronics, India is still a backward country and a major consumer country. Based on market fluctuations, the largest segment driving the SMT industry will be mounters, as they are already used in all major vertical areas such as consumer and automotive. At this point, it should be noted that along with the right hardware, it is also important to have the right software.
In today's world, there is no room for error, and SMT devices must follow the same principles. The market pulse of SMT industry seems to be easing. India has a large and diverse population, and different people have different requirements. India's SMT manufacturing equipment market will also grow with the country's electronic manufacturing industry. India electronic market is one of the fastest growing markets in the world and is expected to reach $400 billion by 2022. This rapidly growing market offers attractive opportunities for suppliers of SMT manufacturing equipment.
Since most electronic products specify surface mount components, most of the assembly work is done in surface mount technology. Today's SMT is equipped with the latest manufacturing tools and is common in the industry. Electronic product manufacturing using surface mount technology only means assembling electronic components with automatic machines that place the components on circuit boards. Compared with the traditional through-hole technology, SMT components are directly placed on the surface of PCB, rather than soldered to the lead wire. In electronic assembly, SMT is the most commonly used process in the industry.
The following are the main software used in some industries:
Linux basic control software of reflux furnace
Reflow Linux based software package from EMS technologies PVT Ltd allows simulation, control and recording of reflow and curing furnaces and processes. This will control and adjust the oven area temperature, feed speed and conveyor width. Depending on the oven model, EMST reflow can automatically set up the oven and start production when it is ready. Status messages are displayed graphically and the in / out board is monitored. Software functions / access rights can be provided to specific personnel and the actions of all operators can be recorded. Only personnel with appropriate permissions are allowed to create or modify welding procedures or SMEMA interface settings. This reflux furnace controller relies on Arduino Pro micro, which is similar to Leonardo, but is actually easier to obtain and more like a motherboard.
V2 software
Mark the first point in the PCB before the software is set in this panel, and apply the mark to the software in each PCB. It provides two mark detection modes based on panel or single PCB. The marking points on each panel or individual PCB represent a pair of points on the opposite edge to align the placement data. It is important to use the visual function to find the mark point position on the first main control board, and replace the given position with PCB setting mark point position.
V-ONE
The software uses height maps to compensate for any inconsistencies and irregularities on the surface and fine tune them in real time to ensure perfect print results. V-one has become a convenient tool for intelligent manufacturing of digital dashboard and AI analysis. By allowing stakeholders to use ticketing capabilities to remotely, visualize, monitor, control, and implement state-based alerts, it provides data-driven decisions in the manufacturing process, thereby reducing downtime and increasing production.
Yamaha intelligent factory
It generates simplified PCB data to shorten production time. The universal parts distributor function of various products can convert the data generated by CAD and other equipment into data. The tool optimizes multiple boards by automatically grouping, setting and converting them into common collective shapes. It effectively reduces the man hour required for production setup, thus shortening the overall production time. Shorten the time to create PCB data and improve the quality.
Smtrue run optimize software
It provides an offline tool for setting up new SMT assemblers or modifying existing SMT assemblers, thus saving time. The smtrue run optimize software is the same as the software used on the automatic pick-up and release machine. It can set up a new SMT assembly program or modify an existing SMT assembly program. The throughput can be effectively improved by programming while the picking and placing machines are running. It also provides off-line operation and feeder settings, programming, optimization and management for the automatic gripper.
UNiSOFT Pronto place software
Within minutes, the UNiSOFT prontoplace software can convert the file into a real reference mark. The data will then be used by process engineers to program their SMT and auto assembly equipment. Prontoplace can program popular SMT placement, through-hole insertion and dispensing machines. Prontoplace also creates process sheets for assembly assistance and recording assembly processes. It immediately receives a report containing equipment and package type counts as well as quotations and cost estimates.
Future machine software
It provides an easy-to-use graphical user interface and efficient programming capabilities to manage mass and complex production. The software package includes machine control software, real-time vision software, GUI software and optimization software. The software package has been installed on the machine to enable independent programming and production on the machine. Mirae machine software is not only easy to use, but also designed to maximize flexibility and mass production. The software can run in MS Windows environment.
Vayopro SMT expert
Vayopro SMT expert is an intelligent and powerful tool. Fast programming to launch new products. It can quickly convert data and intelligently correct part angle / rotation. It minimizes human interference errors and reduces programming and maintenance. Fine tune cycle, utilize machine utilization and save labor cost.
Conclusion
The SMT market in central and Eastern Europe is bringing important new growth opportunities to consumer electronics, telecommunications and automotive electronics manufacturing. For the world's top suppliers, the region also has the attraction of low-cost manufacturing locations, which further expands the demand for SMT production equipment. The Asia Pacific region remains the largest source of SMT revenue and drives demand for high-speed SMT mounting equipment.
SMT mount manufacturers are increasing the flexibility of their machines through larger feeder capacity and multi-function mounting heads. With the increasing demand for high mix and medium to low volume manufacturing environments. Machine flexibility and placement speed to increase production.
The wide adoption of high-performance software will enable SMT mounting equipment manufacturers to keep up with the growing technical requirements of the electronic industry. The encoder technology used in SMT mounting equipment is directly responsible for improving mounting accuracy and repeatability, and increasing the speed of each axis, thus increasing the machine throughput to a higher level.