Overview of IPC standard directory-PCB fabrication
2020-07-29
What is IPC
After the Second World War, the production of printed boards in the United States developed further.
1957- In September, six PCB enterprises established the "Institute of printed circuits" (IPC).

1977-It was renamed the Institute for interconnection and packaging electronic circuits

1998- It was renamed Association connecting electronics industries
The purpose of IPC is to serve the PCB and electronic assembly industry and its users and suppliers. IPC's activities mainly include: Market Research and statistics, standards and specifications, technical seminars, workshops, qualification training and certification, printed circuit exhibition, etc. Among them, it is particularly prominent to formulate the standards and specifications for the manufacture and assembly of printed circuit boards.
As of May 2000, IPC has 2643 members, including about 36% of PCB manufacturers and EMS suppliers, about 25% of OEM manufacturers (about 32%) and government agencies, schools and research institutes. Among them, North America (the United States and Canada) accounted for 79%, Asia 12%, Europe 8%, and other places 1%
IPC standard
The IPC technical committee adopts an open policy and absorbs the staff of member units to participate in the sub committees and working groups under the IPC Technical Committee.
A sub committee or working group of the IPC is responsible for a standard and meets from time to time in addition to separate activities during the IPC spring and autumn meetings each year. Therefore, many standards and specifications need to be issued or revised every year. The numbering method of IPC standard is IPC with subject word letters and two or three digit numbers. For example, IPC-D-275, where d stands for design and the number is 275.
Since 1995, IPC standard began to adopt a new numbering method. After the code IPC, the letters of subject words were cancelled and numbered directly with four digits, and the numbers were arranged according to the standard series.
Up to now, IPC has formed several new series of standards, including
IPC-2220 design series, IPC-4100 material series, IPC-6010 PCB performance series, etc;
IPC-2221 general standard; IPC-4101 rigid substrate, IPC-4101 HDI and micro through hole
IPC-2222 rigid printed board; IPC-6011 general specification for printed board; IPC-6012 rigid printed board;
IPC-2223 flexible printed board; IPC-4110 fiber paper; IPC-6013 flexible printed board
IPC-2224 PC card; IPC-4130 glass nonwoven fabric; IPC-6015 MCM-L;
IPC-6016 HDI PCB; IPC-6018 Microwave PCB: IPC other technical documents;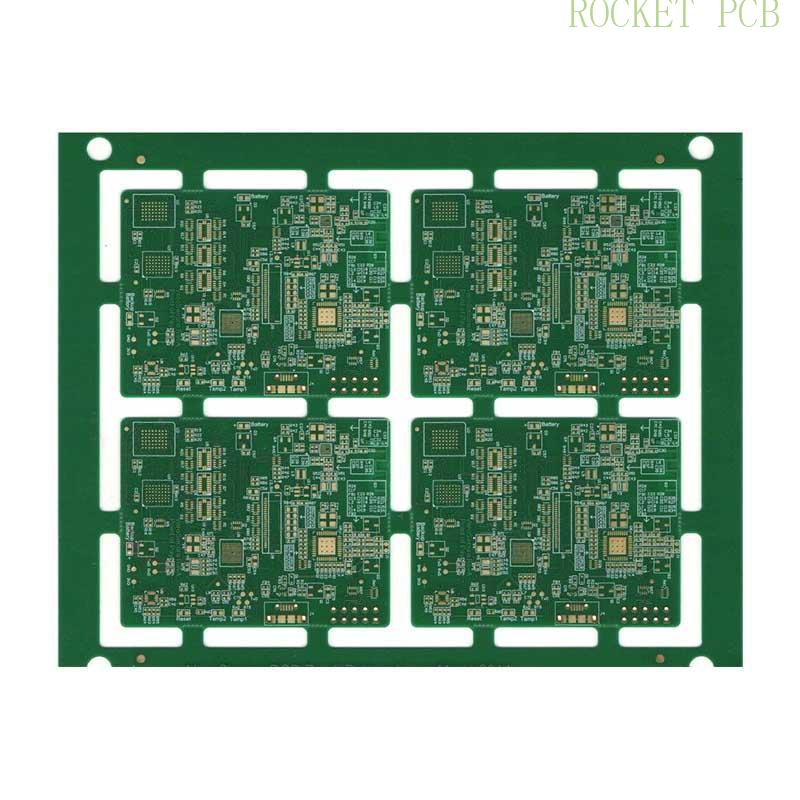 IPC standard and other printed circuit standards
IPC is the printed circuit industry organization in the United States. Due to years of efforts, IPC not only has a high status in the United States, but also has a great influence in the international community.
Most of its standards have been adopted as ANSl standards, and some have been approved by the U. S. Department of defense to replace the corresponding mil standards. For example, IPC-D-275 replaces MIL-STD-275, IPC-4101 replaces MIL-S-13949 test methods used in MIL-P-55110 general specification for printed circuit boards, and most of them directly refer to IPC-TM-650 manual
Internationally, it is one of the organizers of the world electronic circuit Conference (WECC). It has close ties with other international organizations and industry organizations in other countries.
5 major standards of IPC in electronics industry
1. IPC-A-610E (acceptability requirements for electronic components)
2. J-STD-001D (soldering requirements for electrical and electronic components)
3. IPC-7711 / 21 (rework & repair of electronic components and circuit boards)
4. IPC-A-600H (acceptance conditions for printed boards)
5. IPC-A-620A (technical conditions and acceptance requirements for cable and harness assembly)
IPC-A-610E (acceptability requirements for electronic components)
IPC-A-610 is a standard for the acceptability of printed circuit board assemblies, which is the most widely used inspection standard in the electronic industry. Internationally, this standard is used to standardize the acceptable level and high reliability circuit board components of the final product.
IPC-A-610 is generally recognized by the electronic manufacturing industry in the world, and can be used as the internationally accepted quality inspection standard.
IPC-A-610 specifies how to assemble components to PCB. It provides measurable component position and solder joint size for each level of standard, and provides corresponding technical indicators of qualified solder joint
IPC J-STD-001E (soldering requirements for electrical and electronic components)
Promoting understanding and acquiring practical soldering skills has become the authoritative manual of global electronic assembly manufacturing industry. This standard describes the materials, methods and audit requirements for the manufacture of high quality lead-free and lead-free interconnect components. It emphasizes process control and sets industry wide requirements for all aspects of electronic connectivity.
IPC-7711 / 21 (rework & repair of electronic components and circuit boards)
How to minimize waste?How to repair electronic components to reduce costs?
Many manufacturers and assembly engineers hope to save a lot of manufacturing costs by rework electronic components and PCB boards. Naturally, they see the value of IPC-7711 / 21. This standard, which is widely used by the industry, provides common skills for through hole, surface mount rework, connection plate, conductor and laminate rework. It contains tools, materials and methods and procedure requirements for removing and modifying coatings, surface mount and through-hole components. This standard also describes the specification requirements for repair and modification of circuit boards and components. In addition, the standard also adds repair guidance for lead-free, BGAs and flexible circuit boards
IPC-A-600H (acceptance conditions for printed boards)
IPC-A-600 establishes the acceptance specification for the ideal, acceptable and rejected conditions on the bare PCB, so as to set the standard for the process quality of PCB. With the help of this standard, PCB fabrication personnel and assembly personnel have a deeper understanding of PCB quality inspection, and enhance their communication with suppliers and customers. Therefore, IPC-A-600 has become one of the most widely used standards.
IPC-A620A (technical conditions and acceptance requirements for cable and harness assembly)
IPC / WHMA-A-620A has been widely accepted by the international industry since it was first published in 2002, and soon became the most important guiding standard for the process, material and inspection management of cable harness industry. With the support of whma Industrial Technology Steering Committee, IPC / NHMA-A-620 standards and certification courses have been translated into many languages. As the acceptance standard of terminal products, it has been widely recognized internationally. At present, IPC / WHMA-A-620 is widely adopted by OEM and EMS companies all over the world.
IPC Document Revision Table
IPC DOC#

Title

Revision

Date

Roadmap

International electronic interconnection technology

95. 6

SMC-TR-001

SMT Introduction to tape automated bonding&Fine pitch technology

89. 1

J-STD-001

Technical requirements for soldered electrical and electronic components

96. 10 (latest)

IPC-HDBK-001

Technical manual and guide for soldered electrical and electronic assemblies requirements

98. 3

J-STD-002

Solderability testing of component leads, terminals, terminals and conductors

92. 4

J-STD-003

Solderability test of printed circuit board

92. 4

J-STD-004

Technical requirements for fluxes

96. 4

J-STD-005

Technical requirements for solder paste

95. 1

J-STD-006

Technical requirements for fluxed and unfixed solid solder for electronic solder alloys and electronic soldering applications

96. 6

J-STD-012

Implementation procedures of flip chip and chip scale technology

96. 1

J-STD-013

Implementation procedures for ball grid array and other high density technologies

96. 7

IPC-DRM-18

Component qualification reference manual

98. 7

J-STD-020

Humidity / Reflow Sensitivity Classification of plastic surface mount devices

99. 3

IPC-DRM-40

Through hole solder joint evaluation reference manual




IPC-TRM-SMT

Surface mount solder joint evaluation reference manual

98. 8

IPC-T-50

Terms and definitions for interconnection and packaging of electronic circuits

96. 6(F)

IPC-SC-60

Post solder solvent cleaning manual

87. 7

IPC-SA-61

Post-Solder Semi-Aqueous Cleaning Handbook

95. 7

IPC-AC-62

Post solder water cleaning manual

86. 12

IPC-CH-65

Cleaning criteria for printed circuit boards and components

90. 12

IPC-CS-70

Safety criteria for compound operation in printed circuit board manufacturing

88. 8

IPC-CM-78

Surface mount and interconnect chip carrier criteria

83. 11

IPC-MP-83

IPC metric method

85. 8

IPC-PC-90

General technical specification for implementing statistical process control

90. 10

IPC-Q-95

General technical specification for implementing ISO 9000 quality system

93. 4

IPC-L-108

Technical specification for thin layer metal clad substrate materials for multilayer printed circuit boards

90. 6

IPC-L-109

Technical specification for impregnated fiber epoxy resin for multilayer printed boards

92. 7

IPC-L-110

Prepreg, grade B epoxy glass cloth for multilayer printed circuit boards

Voided

IPC-CC-110

Guide for selecting core structure for multilayer printed circuit boards

97. 12

IPC-L-112

Technical specification for clad composite metal matrix material of printed circuit board

92. 6

IPC-L-115

Technical specification for rigid metal clad substrate materials for printed circuit boards

90. 4

IPC-L-120

Inspection procedure of chemical treatment of copper lined epoxy glass

Voided


IPC-L-125

Technical specification for coated or uncoated plastic substrates for high speed / high frequency interconnection

92. 7

IPC-L-130

Technical specification for thin-layer pressing plate and covering metal for general purpose multilayer printed circuit board

Replaced by IPC108

IPC-EG-140

Technical specification for fiber textiles made of "e" glass for printed circuit boards

97. 6

IPC-SG-141

Technical specification for fiber textiles made of "s" glass for printed circuit boards

92. 2








IPC-A-142

Technical specification for fiber textiles made of aramid glass for printed circuit boards

90. 6

IPC DOC#

Title

Revision

Date

IPC-QF-143

General technical specification for fiber textiles made of quartz for printed circuit boards

92. 2

IPC-CF-148

Epoxy coated metal for printed boards

98. 9

IPC-MF-150

Metal foil for printed wiring

92. 8

IPC-CF-152

Technical specification for composite metal materials for printed circuit boards

98. 3

IPC-FC-203

Technical specification for flat cable, circular conductor and grounding ground

85. 7

IPC-FC-210

Technical specification for performance of underground cables with flat connectors

85. 9

IPC-FC-213

Technical specification for flat underground telephone cables

84. 9

IPC-FC-217




Voided

IPC-FC-218B

General technical specification for types of connectors and electrical flat cables

91. 5

IPC-FC-219

Flat cable connector for aviation in sealed environment

84. 5

IPC-FC-220

Technical specification for unshielded flat cable and flat connector

85. 7

IPC-FC-221

Technical specification for flat copper conductors for flat cables

84. 5

IPC-FC-222

Technical specification for circular conductor of unshielded flat cable

91. 5

IPC-FC-225

Flat cable design guide

85. 10

IPC-FC-231

Flexible matrix insulating materials for flexible printed circuits

95. 10

IPC-FC-232

It is used for coating adhesive on flexible printed circuit and flexible connection film covering board

95. 10

IPC-FC-233




Reference 232

IPC-FC-241

Flexible sheathed metal insulating materials for flexible printed circuits

95. 10

IPC-RF-245

Performance Specification for rigid flexible printed circuit boards

87. 4

IPC-D-249

Design standard for single and double sided flexible printed circuit boards

87. 1

IPC-FC-250A

Technical specification for single and double sided flexible printed circuit

86. 9

IPC-FA-251

Guide for single and double sided flexible circuits

92. 2

IPC-D-275

Design standard for rigid printed circuit boards and rigid printed circuit board assemblies

96. 4

IPC-RB-276

Specification and Performance Specification for rigid printed circuit boards

92. 3

IPC-D-279

Reliable surface mount technology design guide for printed circuit board assemblies

96. 7

IPC-D-300

Printed circuit board dimensions and tolerances

84. 1

IPC-D-310

Technical guide for generation and measurement of photographic tools

91. 6

IPC-A-311

Process control guide for generation and use of photographic tools

96. 3

IPC-D-316

Design Guide for microwave circuit board using soft substrate

95. 5

IPC-D-317

Design Guide for electronic packaging using high speed technology

95. 1

IPC-HF-318

Inspection and test of circuit board for microwave terminal products

91. 12

IPC-D-319

Design standard for rigid single and double sided printed circuit boards

87. 1

IPC-D-320A

Standard for printed circuit boards, rigid, single and double sided, terminal products

81. 3

IPC-SD-320B

Performance Specification for rigid single and double sided printed circuit boards

86. 11

IPC-D-322

Guide for selecting printed circuit board size by reference to standard board size

91. 9

IPC-MC-324

Performance Specification for metal core circuit boards

88. 10

IPC-D-325

Technical requirements for printed circuit boards, assemblies and supporting drawings

95. 5

IPC-D-326

Technical requirements for manufacturing printed circuit board components

91. 4

IPC-D-330

Design Guide Manual




IPC-PD-335

Electronic package manual

89. 12








IPC DOC#

Title

Date of publication

IPC-NC-349

Digital control format of router

85. 8

IPC-D-350

Digital description of printed circuit board

92. 7

IPC-D-351

Digital description of printed circuit board diagram

85. 8

IPC-D-352

Description of electronic design data for digital pair printed circuit board

85. 8

IPC-D-354

Format description of digital printed circuit board Library

87. 2

IPC-D-355

Digital description of PCB assembly

95. 1

IPC-D-356

The form of bare digital test data

98. 1

IPC-AM-361

Technical specification for rigid substrates for process printed circuit boards

82. 1 (void)

IPC-MB-380

Guide to molded interconnect devices

90. 10

IPC-D-390

Automatic design guide

88. 2

IPC-C-406

Design and Application guide for Surface Mount Connectors

90. 1

IPC-CI-408

Design and Application guide for non soldered surface mount connectors

94. 1

IPC-BP-421

General technical specification for press fit rigid printed circuit board base plates

90. 4

IPC-D-422

Design Guide for press fit rigid printed circuit board backplane

82. 9

IPC-DW-424

General technical specification for sealed discrete wire interconnection circuit boards

95. 1

IPC-DW-425

Design of discrete circuit board and technical requirements of terminal products

90. 5

IPC-DW-426

Technical specification for discrete circuit assembly

87. 12

IPC-TR-460

Fault detection table for wave soldering of printed circuit board

84. 2

IPC-TR-461

Solderability evaluation of thick and thin coatings

79. 3

IPC-TR-462

Solderability evaluation of printed circuit boards coated with protective coatings for long-term preservation

87. 10

IPC-TR-464

Accelerated aging for solderability evaluation

87. 12

IPC-TR-465-1

Cycle test on temperature control stability of steam aging

93

IPC-TR-465-2

Influence of steam aging time and temperature on solderability test results

93

IPC-TR-465-3

Evaluation on steam aging of alternative coating

96. 7

IPC-TR-466

Wetting balance standard weight comparison test

95. 4

IPC-TR-467

Examples of supporting data and figures in Appendix D of ANSI / j-std-001

96. 10

IPC-TR-468

Factors affecting insulation resistance of printed circuit board

79. 3

IPC-TR-470

Thermal characteristics of multilayer interconnect circuit boards

74. 1

IPC-TR-474

A survey of separate line technology

79. 3

IPC-TR-476

How to avoid metal expansion in electronic hardware

74. 1

IPC-TR-480

Results of multi level IV cycle test program phase I

75. 9

IPC-TR-481

Results of multi-layer V-cycle test program

81. 4

IPC-TR-483

International cycle test procedure for dimensional stability testing of thin laminates

86. 4

IPC-TR-484

Results of ductility cycle study on IPC copper foil

86. 4

IPC-TR-485

Research results of brittle strength test cycle of IPC copper foil

85. 3

IPC-TR-549

Spots on printed circuit boards

73. 11

IPC-TR-551

Quality evaluation of assembly and interconnection of printed circuit board electronic components

93. 7

IPC-DR-570

General specification for 1 / 8 inch diameter cemented carbide bit printed boards

84. 4

IPC-DR-572

Drilling guide for printed circuit board

88. 4

IPC-TR-576

Process evaluation

77. 9

IPC DOC#

Title

Date of publication

IPC-TR-578

Lead edge manufacturing technical report

84. 9

IPC-TR-579

Cycle reliability evaluation of small diameter plating shoe through hole in printed circuit board

88. 9

IPC-TR-580

Cleaning and cleanliness test procedure phase 1 test results

89. 10

IPC-TR-581

Research on IPC third stage controlled atmosphere soldering

94. 8

IPC-TR-582

Study on the no clean flux for IPC stage 3

94. 11

IPC-A-600

Acceptability of printed circuit board (inspection standard)

95. 8

IPC-QE-605A

Printed circuit board quality evaluation manual

99. 2

IPC-SS-605

Quality evaluation of printed circuit board




IPC-A-610

Inspection standards for electronic components

95. 8

IPC-QE-615

Assembly quality assessment manual

93. 3

IPC-SS-615

Assembly quality assessment

93. 3

IPC-AI-640

User's Guide for automatic detection of thick film mixed substrates without component placement

87. 1

IPC-AI-641

User's Guide for automatic solder joint inspection

87. 1

IPC-AI-642

User's Guide for PWB automatic detection of schematic, inner and unmounted components

88. 10

IPC-OI-645

Standard for optical testing instruments

93. 10

IPC-TM-650

Test method manual




IPC-ET-652

Electrical test rules and technical requirements for printed circuit boards without components attached

90. 10

IPC-QL-653

Equipment qualification for inspection / test of printed circuit boards, components and materials

97. 11

IPC-MI-660

Inspection Manual of raw materials

84. 2

IPC-R-700C

Guide for modification, rework, and rework of printed circuit boards and assemblies

88. 1

IPC-TA-720

Laminate technology assessment manual




IPC-TA-721

Technical evaluation manual for multilayer circuit board




IPC-TA-722

Soldering technology assessment




IPC-TA-723

Evaluation Manual of surface assembly technology




IPC-TA-724

Technical evaluation of purification room




IPC-PE-740

Guide for fault detection of printed circuit board manufacturing and assembly

97. 12

IPC-CM-770

PCB component mounting

96. 1

IPC-SM-780

Packaging and interconnection of surface mount components

88. 3

IPC-SM-782

Surface assembly design and pad graphics standard

96. 10

IPC-EM-782

Surface assembly design and pad distribution

95. 12

IPC-SM-784

Cob Technology Application Guide

90. 11

IPC-SM-785

Guide for rapid reliability testing of surface mount solder joints

92. 11

IPC-SM-786

Characterization and treatment of ICs in humid atmosphere / re influenza

95. 1

IPC-MC-790

Application guide of multi chip module technology

92. 8

IPC-S-804

Solderability test method of printed circuit board

87. 1

IPC-S-805

Solderability testing of component leads and terminals

85. 1

IPC-MS-810

A guide to high volume microsheets

93. 10

IPC-S-815

General technical requirements for soldered electronic interconnectors

87. 12

IPC-S-816

SMT process guide and checklist

93. 7

IPC-SM-817

General technical requirements for insulation surface mounting adhesive

89. 11

IPC-SF-818

General technical requirements for fluxes used in electronic component soldering

91. 12

IPC DOC#

Title

Date of publication

IPC-SP-819

General technical requirements and test methods for solder paste used in electronic industry

88. 10

IPC-AJ-820

Assembly and connection manual

96. 8

IPC-CA-821

General technical requirements for thermal conductive adhesives

95. 1

IPC-CC-830

Identification and performance of electronic insulating compounds for printed circuit board assemblies

98. 10

IPC-SM-839

Guidelines for cleaning before and after solder mask application

90. 4

IPC-SM-840

Identification and properties of permanent polymer coatings for printed circuit boards

96. 1

IPC-H-855

Hybrid microcircuit Design Guide

82. 10

IPC-D-859

Design standard for thick film multilayer hybrid circuits

89. 12

IPC-HM-860

Technical specification for Multilayer Hybrid Circuits

87. 1

IPC-TF-870

Identification and performance of polymer thick film printed circuit boards

89. 11

IPC-ML-910




Replaced by 275

IPC-D-949

Design standard for rigid multilayer printed circuit boards

87. 1

IPC-ML:-950

Performance Specification for rigid multilayer printed circuit boards

86. 11

IPC-ML-960

Specification for qualification and performance of bulk laminates for multilayer printed circuit boards

94. 7

IPC-ML-975

Technical specification for terminal products for multilayer printed circuit boards

69. 9

IPC-ML-990

Technical specification for multilayer flexible transmission lines

72. 9

IPC-1402

Hybrid microcircuit Design Guide

82. 10

IPC-1710

OEM standard for mqp of printed circuit board manufacturer

97. 12

IPC-1720

Assembly qualification curve (AQP)

96. 7

IPC-1730

Glue machine identification curve (LQP)

98. 1

IPC-2141

Controllable impedance circuit board and high speed logic design

90. 4

IPC-2221

General standard for printed circuit boards

98. 2

IPC-2222

Design standard for rigid organic printed circuit board

98. 2

IPC-2223

Sectional design standard for flexible printed circuit boards

98. 11

IPC-3406

Rules for conductive adhesives for surface assembly

96. 7

IPC-3408

General technical requirements for anisotropic conductive adhesive films

96. 11

IPC-4101

Technical specification for matrix materials of rigid and multilayer printed boards

97. 12

IPC-4110

Specification and characterization of cellulose paper for printed circuit board nonwoven fabrics

98. 8

IPC-4130

Technical specification and characterization method of nonwoven "e" fiberglass board

98. 9

IPC-6011

General performance specification for printed circuit boards

96. 7

IPC-6012

Technical specification for identification and performance of rigid printed circuit boards

96. 7

IPC-6013

Technical specification for qualification and performance of flexible printed circuit boards

98. 11

IPC-6015

Specification for identification and performance of mcm-l assembly and interconnection structures

98. 2

IPC-6018

Inspection and test of circuit board for microwave terminal products

98. 1

IPC/JPCA-6202

Performance guide for single and double sided flexible printed circuit boards

99. 2

IPC-7711

Repair of electronic components

98. 4

IPC-7721

Repair and modification of printed circuit board and electronic components

98. 4

IPC-9201

Surface insulation resistance manual

96. 7

IPC-9501

Evaluation of PWB simulation assembly process for electronic components

95. 7