Details about HDI PCBs
2020-11-09
The history of Rocket PCB has been shaped by high density interconnect (HDI) printed circuit boards. In 2002 they were developed for mass production for the nascent mobile phone industry. Since then HDI printed circuit boards have found applications throughout the electronics industry, and their use was given additional impetus by the introduction of BGA/CSP components. Rocket PCB offers the full range of technologies, from 4-layer laser to 6-n-6 HDI multilayer in all thicknesses.
Special technologies offered by Rocket PCB in connection with HDI:
Edge plating for shielding and ground connection
Copper-filled microvias
Stacked and staggered microvias
Cavities, countersunk holes or depth milling
Solder resist in black, blue, green, etc.
Minimum track width and spacing in mass production around 50μm
Low-halogen material in standard and high Tg range
Low-DK Material for Mobile Devices
All recognised printed circuit board industry surfaces available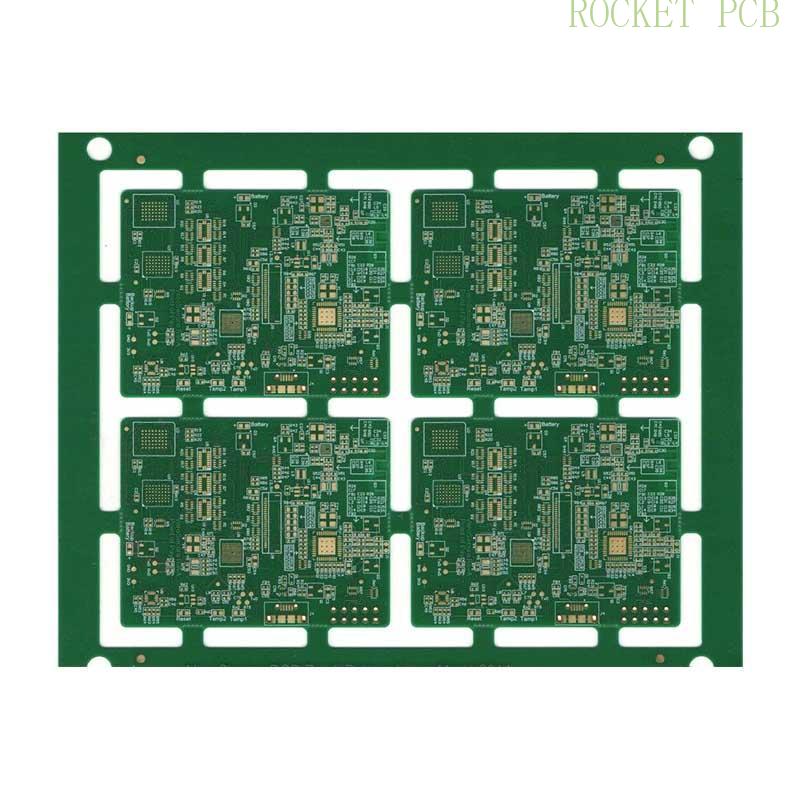 High density interconnect (HDI) PCB is an integral part of the PCB and electronics industries. Electronic components have become smaller and lighter but require increasing performance. To adapt to this situation, you need to pack more features into a smaller area. This is exactly what the HDI PCB provides.
Compared with conventional PCBs, HDI PCB from Rocket has a higher density per unit of the circuit. They are combined with buried and blind holes, as well as micro holes with a diameter of 0.006"or smaller micro-holes. The strict tolerances involved in using HDI printed circuit boards mean that you need to work with experienced suppliers. Even small defects or layout accidents can lead to serious problems. As a leading supplier of HDI printed circuit boards, Rocket offers top-notch circuit boards with a much higher circuit density than conventional PCBs.
Want to know more product information? We will provide you with detailed pictures and detailed content of HDI PCB in the following section for your reference. Rocket PCB has a scientific and perfect procurement chain. To guarantee the quality from the source, we always adhere to the selection of high-quality materials to produce all kinds of printed circuit board. They are highly safe that have passed the national compulsory certification. We provide a worry-free buying experience for customers. Rocket PCB has professional production workshops and great production technology. HDI PCB we produce, in line with the national quality inspection standards, has reasonable structure, stable performance, good safety, and high reliability. It is also available in a wide range of types and specifications. Customers' diverse needs can be fully fulfilled.