10 Popular Brands List of SMT Assembly Machines
2022-08-18
Introduce
When it comes to through-hole technology(THT), cost, time, and quality are limited compared to Surface Mount Technology (SMT). Manufacturing companies prefer to use SMT because it gives them a better edge when manufacturing.
The vast acceptance and applications of this technique in Industries today are evidence of that, as manufacturers constantly look to improve production efficiency, cut down costs, and override hedges encountered during production.
In this article, we explored and imputed detailed facts about the SMT technique, the full service it provides, and the leading brands that manufacture them in the world.
Let us begin right away.
What is SMT (surface mount technology) machine?
The Surface Mount Technology, also known as SMT, is a machine used in PCB production to place components on the circuit board. It is also referred to as a pick-and-place machine because it picks a wide range of components and drops them on the circuit board with high precision and speed.
They are robotic machines and have effectively replaced the through-hole technology because they are more convenient.
Gadgets made from SMT are referred to as Surface Mount Devices (SMD).
The SMT PCBs are used in the medical field, computer making, automotive Industries, telecommunication companies, military, and consumer devices.
What does an SMT machine do?
As stated earlier, the Surface Mount Technology works on a pick and drop principle ( which brings about the name P&P) whereby it picks components specified for the printed circuit board, such as resistors, integrated circuits, and capacitors.
A vacuum is used to pick components from the tape and then turn it to the correct location before finally placing it on the circuit.
So many companies produce SMT Machines worldwide and have striking high sales.
But to determine the top brands in the whole aspect, we looked up the companies with the best sales and consumer relationships. We analyzed the value these companies bring to the market and their reliability.
The business's prosperity and popularity are guaranteed through the system as the machines are relatively expensive, and a lot is needed to pin down customers.
Let's quickly dive into our list of the popular brands manufacturing SMT machines below:
Juki Automation System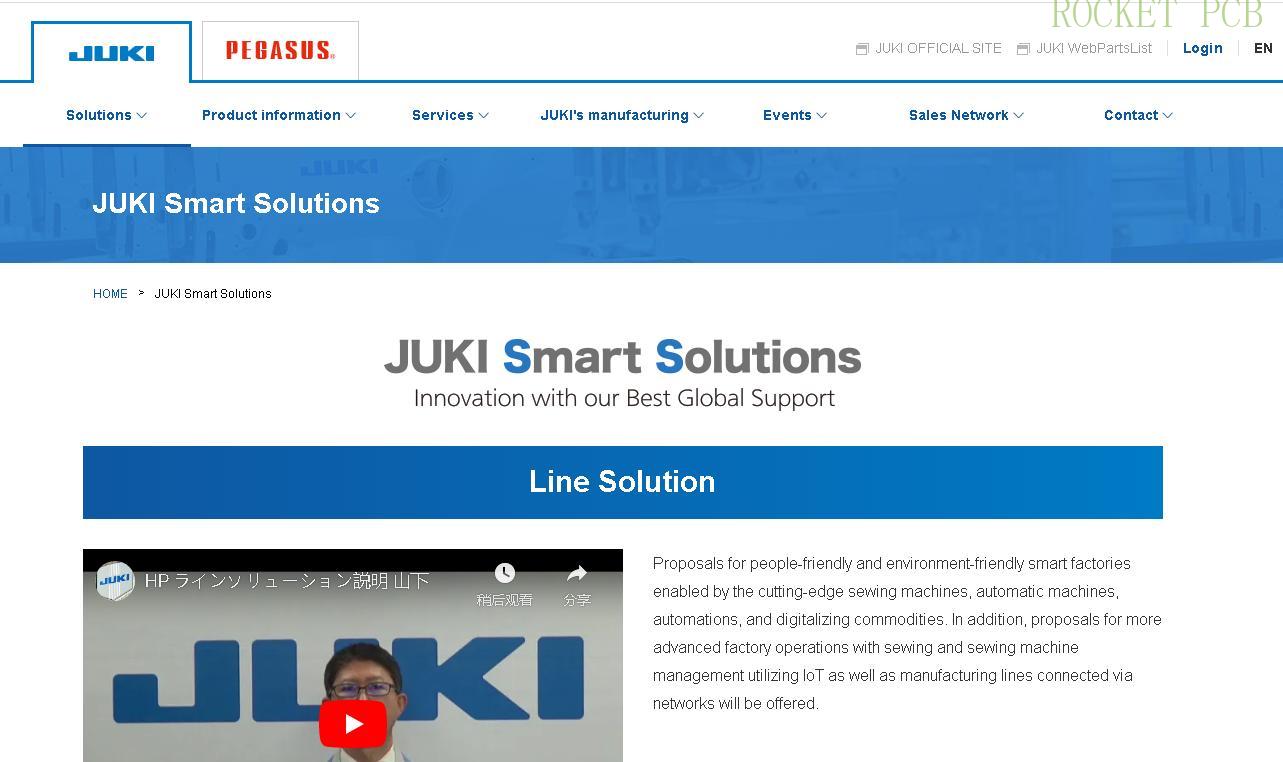 Country: Juki Automation is a United States company. Its base is located in Morrisville, North Carolina.
Established: Juki Automation System was founded in 1999. Juki produced Pick and place machines before the Juki Automation System was developed.
Brand Introduction: This company has sealed itself at the top of this pick-and-place service. Being an SMT manufacturer for over two decades, they know their way in SMT machines and what it takes to produce a suitable one.
Juki Automation Systems are recognized for the vast pick-and-place machines portfolio they produce.
This portfolio ranges from SMT machines of large, medium, and small size companies.
Types of SMT machines it produces
Flexible High-Speed SMT Assembly Line: Provides cost-effective and precise operation at high speed.
Best Value SMT Line Extensions: This group of machines ranges from AOI/SPI systems, selective soldering, storage management, and screen printing machines.
Odd Form SMT and Advance Placement Technology: This comprises a Juki JM and JX series for handling multitasking and advanced placing.
Flexible High Mix SMT Assembly Machines: The machines here are the KE series that provide flexibility and high speed and are ideal for wide-range placing.
Mycronic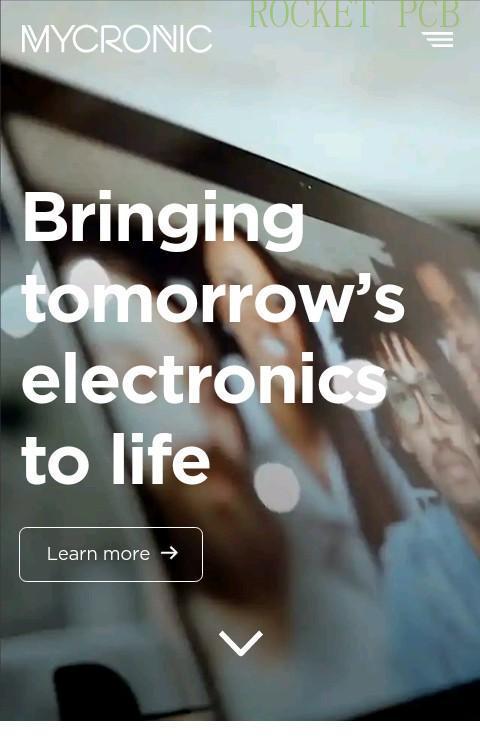 Country: Mycronic is a Swedish company with its headquarters in Stockholm County, Sweden.
Established: It was founded in 1989.
Brand Introduction: Mycronic is a large company offering different services, SMT manufacturing inclusive. Their one Iconic SMT machine is the MY300.
These special SMT machines let you do a lot of things. Significantly, you can finish placing components on more boards within a limited space.
Types of SMT machines it produces
As mentioned earlier, the most significant machine it produces is the MY300, which offers many benefits. Let's quickly dive through its incredible features below:
● It comes with reliable software. This software is user-friendly. This makes it easy for engineers to process information regarding the SMT machine's update.
● These SMT machines help you handle your materials precisely. The complex material handling of other SMT machines is bypassed with MY300
DDM Novastar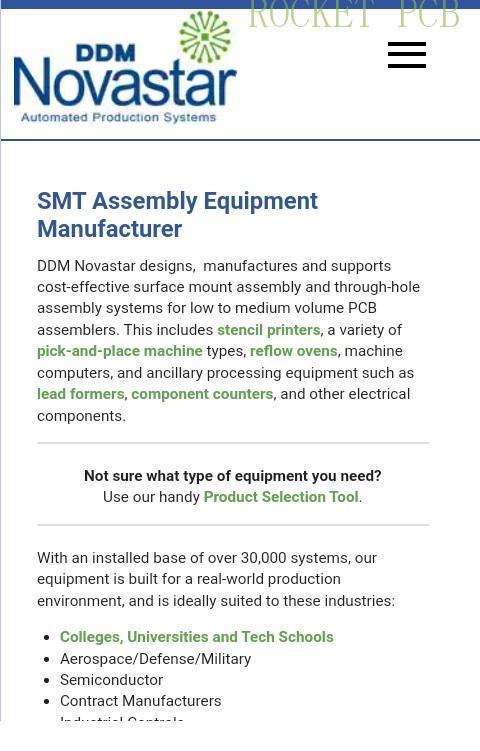 Country: United States, Ivyland Pennsylvania, to be precise.
Established: It was established in 2011, after the closing of APS Novastar.
Brand Introduction: They are a top manufacturing brand in SMT assembly manufacturing that has successfully sealed a good relationship with consumers. This company has up to 30 years of experience from initial versions of their company. It is significant for producing a wide variety of SMT assembly machines that will not leave their customers needy.
Types of SMT machines it produces
They produce SMT machines for both automatic and manual operations. Ranging from:
● Manual and automatic pick and place system
● Manual and automatic stencil printers
● Batch, Inline, and reflow oven.
Yamaha Motors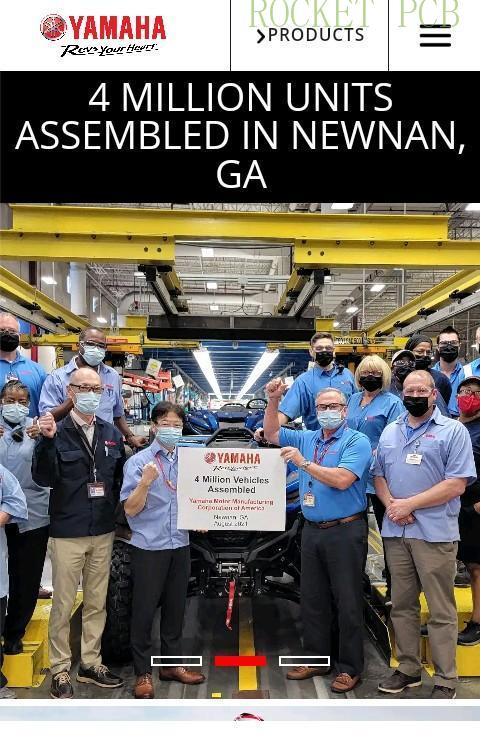 Country: A Japanese company based in Iwata, Shizuoka, Japan.
Established: It was established on 1st July 1955.
Brand Introduction: Talk about old and experienced, then Yamaha Motors Corporation is the precise definition of that. They have perfected their operations over multiple decades and have proven a very reliable and customer-convenient option in times of SMT machines.
This is due to the high-quality nature of their SMT machine production, which includes every line of machines a customer will need to carry out specific tasks.
Types of SMT machines it produces
The broad line of SMT machines they provide are:
● SMT printer
● Surface mounter
● Flip chip bonder
● Management Software
● SMD storage system
Europlacer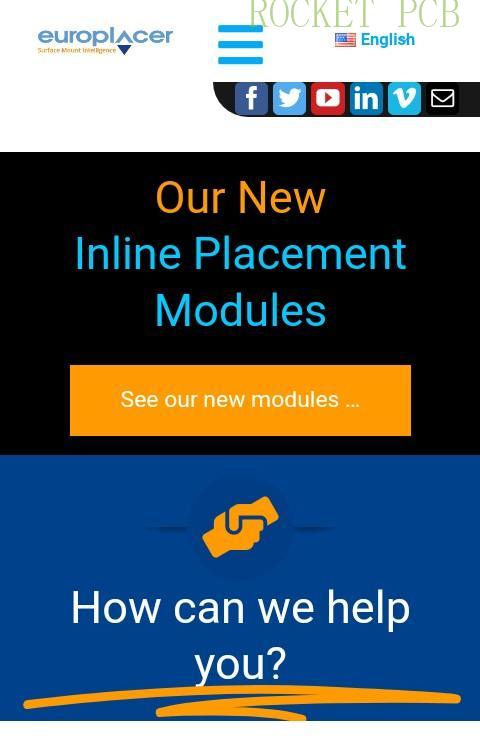 Country: It is located in the United Kingdom, at 30 Factory Rd, Upton, Poole BH16 5SL.
Established: 1970
Brand story: One ultimate Surface Mount Technology device maker. They are being recognized and applauded for their unique SMT machine production in which all new machines are compatible with the previous ones and the ones to come. It has greatly satisfied the international community.
Types of SMT machines it produces
Europlacer produces a lot of SMT machines of different variations. Below are the significant ones:
SMT Pick and Place
● High speed
● Intelligent feeders
● Flexible (lineo+)
● Compact (li-A1, li-A2)
● Software suite ii-4.0
SMT Screen Printers
● Longboard printers
● High flexibility printers
SMT Storage
● SMT storage ( Semi-automatic)
● SMT storage (automated)
Fuji Corporation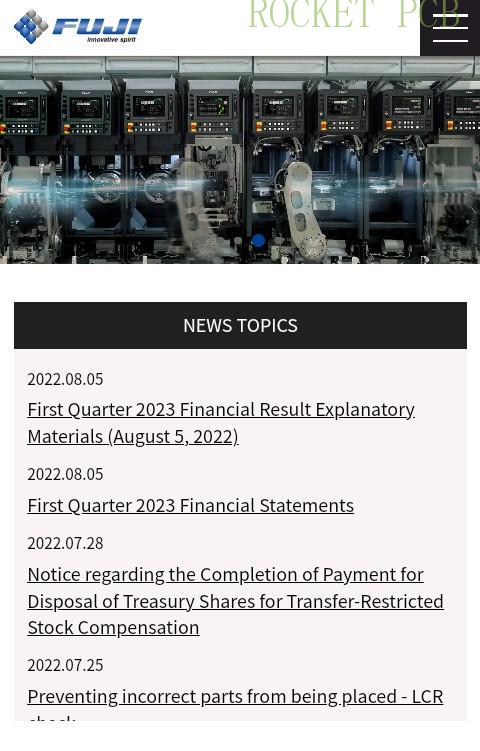 Country: Japan
Established: It was founded in 1959 as Fuji Machine Manufacturing Ltd.
Brand story: This is also a top brand for manufacturing SMT machines globally. They produce machines that take care of virtually every SMT problem and have served high-quality machines effectively for decades now.
Types of SMT machines it produces
Mounters (placing machine)
Examples of mounters are NXTR, NXT II, AMEX II, AMEX IIIC, and NXT-H.
Printers
Models of printers are NXTR PM, GPX-CII/GPX-CSII, and GPX-CL.
Inserters
Examples: sFAB-D, sFAB-SH, sFAB-a (alpha).
Software
Examples: Nejim, Fuji flexa, Fuji trax.
Automatic Warehouses
sTower II
Automatic maintenance units.
Auto head cleaner, Smart nozzle cleaner, auto feeder maintenance.
Panasonic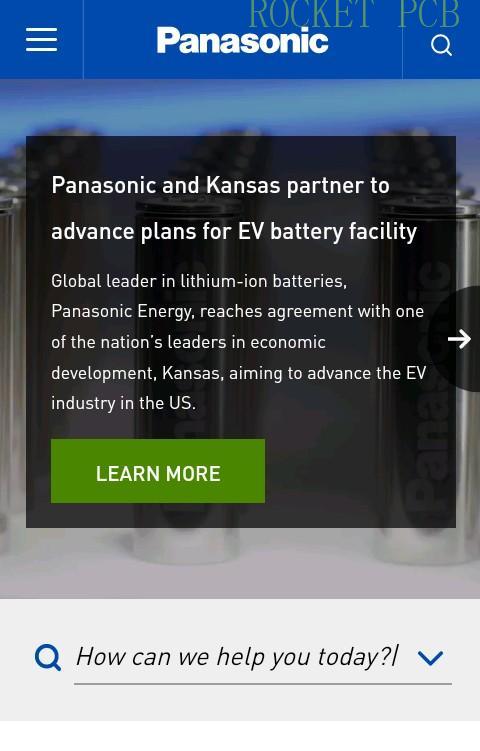 Country: Japan (Osaka)
Established: 7th March 1918
Brand Story: Panasonic has been existing for so long and has become a massive firm in electronics manufacturing. Their services in SMT machines assembly manufacturing are among the best in the world.
Types of SMT machines it produces
Here is a list of the high-quality SMT machines they produce:
● Single-beam, single-head placement
● NPM-DX leading edge, High volume placer
● NPM-D3A
● NPM-TT2 Twin Tray Assembly Platform
● VM101 compact, High-performance placement
● NPM-W2 versatile platform
● NPM-VF Odd-form Components
● NPM-WX/NPM-WXS Dual and Quad-beam Modular placement.
Manncorp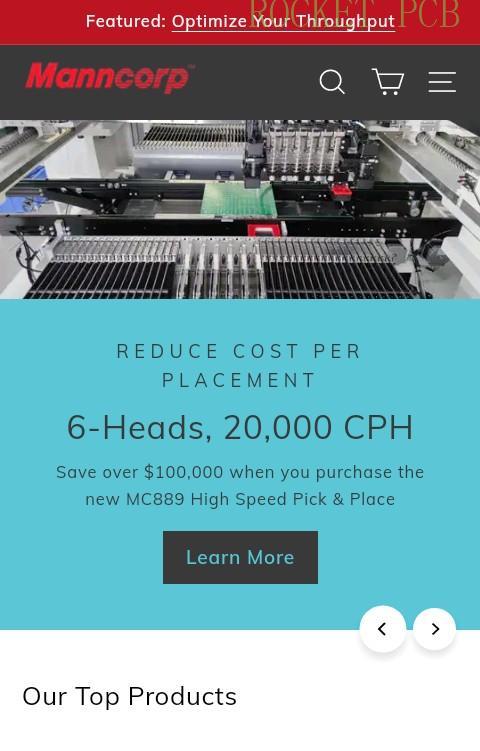 Country: Huntingdon Valley, Pennsylvania, United States.
Established: 2009
Brand Story: One thing that has kept Manncorp at the top of SMT machine manufacturing for more than 50 years is the services they provide with their SMT equipment.
Manncorp provides services like Worry-Free Selection, Worry-free Protection, Expert Support, Hands-On Training, and Diagnostics Repairs.
All these services facilitate customers from the Idea Initiation of their production till complete setup.
Types of SMT machines it produces
Manncorp offers everything about SMT you will need in a machine. Such as:
● SMT assembly lines
● SMT pick and place Machines
● SMT stencil printers
● Reflow ovens
● Hot Bar soldering
● Cleaning equipment
● PCB depaneling.
Heller Industries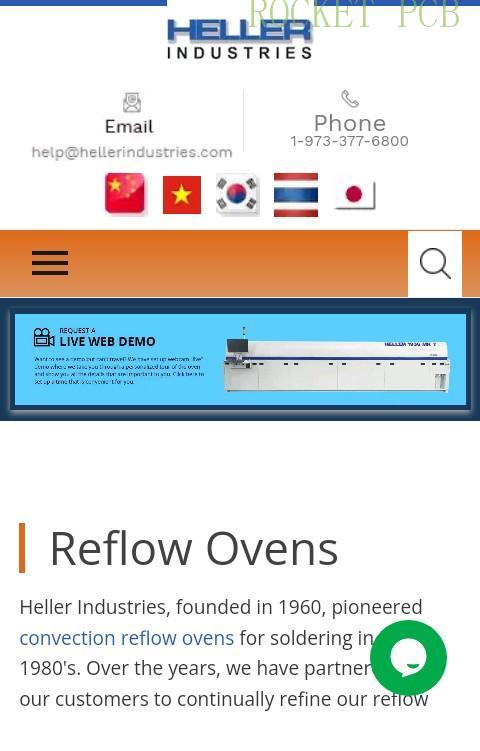 Country: It is a United States-based company. Sited at 4 Vreeland Rd, Florham Park, NJ 07932.
Established: 1960
Brand Story: Heller Industries has sealed themselves in a particular area of SMT machine manufacturing as the number one.
Over the decades, they have worked and kept perfecting their Reflow Soldering oven till this high-quality state it has reached that ultimately satisfies consumers.
Types of SMT Machines it Produces
Heller Industries produces quality Reflow Soldering ovens, as stated earlier, with some excellent features.
The latest version produced is the MK7 Reflow Oven. These are its characteristics below:
● Industry 4.0 compatible
● Flux management system
● Lowest Delta T on board
● Programmable cooling
● Free integrated Cpk software
● Energy management software.
PCB Unlimited
Country: United States (10191 SW Avery St, Tualatin, OR 97062).
Established: 2008
Brand Story: PCB Unlimited offers a convenient way for engineers and businesses to order high-quality SMT assembly machines. As they have been functioning since 2008, a lot of experience and work has been done on the quality and reliability of their devices. Also, they have partnered with excellent SMT manufacturers like DDM Novastar, LPKF, Dektec, etc., and guarantee state-of-the-art machines.
Types of SMT Machines it Produces
They produce a lot of machines covering every aspect of SMT assembly. Such as:
SMT Stencil Printers
● SPR-45VA SMTrueTM Vision Assist.
● SPR-40 Semi-automatic SMT Stencil Printer
● SPR-45 Automatic SMT Stencil Printer
SMT Pick and Place Machines
● LS60V Pick and Place Machine with Vision
● LE-40 Pick and Place Machine with Vision
● LS40V Pick and Place Machine with Vision
SMT Reflow Oven
● M10 Leadfree Reflow Oven
● M8 Lead-free Reflow Oven
● 2000HT Conveyor Reflow Oven
Curing Machine
● Benchtop Curing Machine (Hot air) BCM-A6
● Benchtop Curing Machine BCM-A4
They produce other machines, such as:
● PCB Handling and Conveying Equipment
● Inspection System
● Dry Cabinet
● Hot Bar Soldering Machines
Conclusion
Printed Circuit Boards produced from Surface Mount Technology will be more effective. That is why this technique has become very necessary and impossible for engineers to neglect.
Generally, if you need a speedy but precise way to mount components on your PCB, SMT might just be your best savior.
At the same time, you are increasing the speed of your PCB production, and the yield and profit are also rising while also decreasing overall cost due to lesser time and resources consumed
As seen above, so many big firms worldwide are effectively creating the machines for this service for businesses because of its effectiveness.
If you need high-quality SMT assembly machines for your specific business delivered according to specification, or you need credible advice on your ideas for the most suitable type to use, contact us at Rocket PCB.
We have over a hundred engineers with quality experience, working on SMT services for over a decade.
Reach out to us to recreate and develop your ideas into the best version it can be.