Rocket PCB provides PCB prototypes service
2020-05-11
If you need prototype printed circuit boards, it's important to work with an assembler who can turn your designs around fast. The sooner you get your prototype circuit board back, the sooner you can test it and get started on your standard production run. Rocket PCB is the PCB manufacturer with fast reaction. We offer quick-turn PCB prototypes to turn your prototype boards around fast while still maintaining complete adherence to your design specifications.
Prototype Printed Circuit Boards Meet High-Quality Standards
Rocket PCB offers rapid PCB prototyping services for quick-turn PCB at high quality and low cost. We're fully compliant with ISO9001:2008 quality management systems, and we have an in-house quality control department to verify that all work meets each regulation depicted by the high standards.
Depending on your custom requirements, we can prototype your PCB within 3-7 days, compared to 6-18 days of Standard PCB service.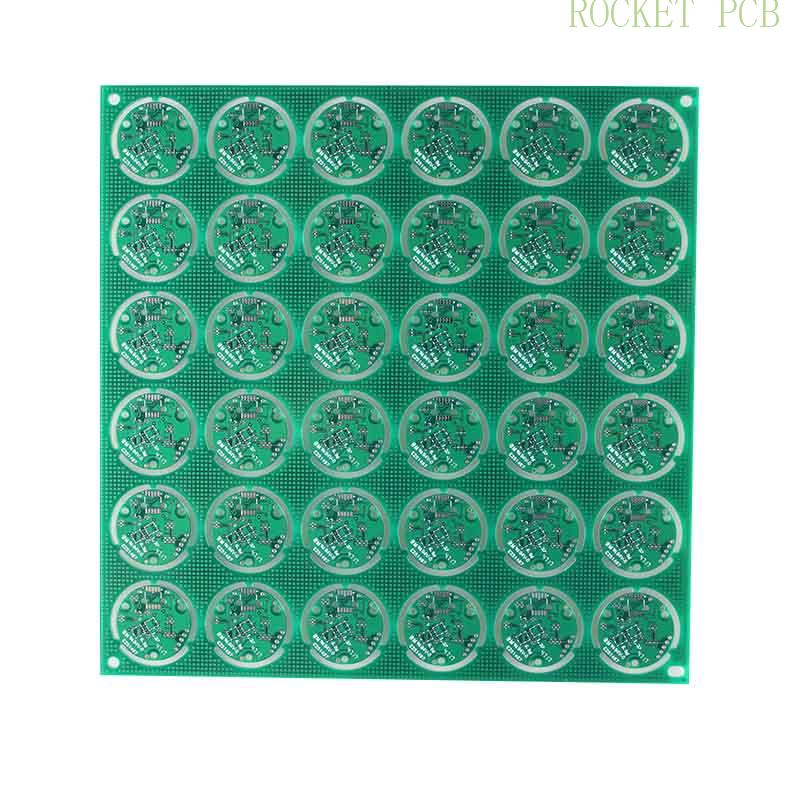 Use PCB Prototype service when you want:
• Boards for Design Review or Preproduction Quality Testing
Our PCB prototype service is the perfect way to make sure there are no errors in your design before moving into mass production.
• Rapid PCB Turnaround
Rapid PCB prototyping means you get your boards fast.
• Boards with Eight or Fewer Layers
Because we are trying to get your boards back to you as fast as possible, we offer rapid PCB prototypingfor boards with no more than eight layers.
• FR-4 Boards
Your printed circuit board prototype will come on standard FR-4 material.
• Quality Standard IPC1 Boards
Use Standard PCB service if you need:
• Boards for Full Production
Once you know that your design works, you can contact us for standard PCB service for full production for use in your applications.
• Slightly Longer Turnaround Time
Since these are the boards you will actually be using, it takes a little longer to make sure we get everything just right. However, now that you have tested the design, you can go right into your projects once you get your boards.
• Boards with Up to 9-32 Layers
We have much more flexibility with materials and layers once we have the time to develop your full boards.
• FR-4, Aluminum, Flex or Other Special Types of Boards
• Quality Standard IPC2 Boards
What Are the Benefits of Circuit Board Prototyping?
We recommend you PCB prototyping service for function testing of new products prior to making a commitment to a full-production run. Benefits of developing PCB board prototype include:
Save Time and Money in the Long Run With PCB Rapid Prototyping Services from Rocket PCB
PCB prototyping is the best practice method used world-wide to verify the quality of a design before proceeding. In the past, some companies may not have had time to develop a prototype PCB, wait for the assembler to put that PCB prototype together and then test it. However, thanks to the rapid PCB prototyping offered by Rocket PCB, this is no longer an issue. You can send in your prototyping PCB board design and have a fast PCB prototype in a week or less, giving you plenty of time to test your PCB proto board to fully prepare for your regular production run.