PRINTED CIRCUIT BOARD PRODUCTION
2020-05-26
Rocket PCB SPECIALIZES IN BUILDING YOUR LARGE-RUN, HIGH VOLUME, AND MASS PRODUCTION PRINTED CIRCUIT BOARDS, WITH RAPID TURN TIMES, FAST QUOTING AND EASY ORDERING.
Rocket PCB's Mass Production Service is built to serve the electronic manufacturer who needs large runs of extremely high-end boards and the mass market engineer who need fast, reliable standard production PCBs.
Just like our prototypes, we use top-quality equipment, materials, and processes for our standard printed circuit boards production. With Rocket PCB, you will always receive the high level of quality you would expect most trusted PCB manufacturer.
WHY STANDARD PRODUCTION PCBS?
Printed circuit boards are mass produced for a variety of reasons; it is often the final step after a successful printed circuit board prototype run. Typically, engineers first make and create a design on a computer to test its functionality. Then they prepare a board layout and test with prototypes. They incorporate changes to the design based on their tests and put the final version to production. It makes sense to prove your concept first before committing to mass production. When it comes to full production PCB boards, it's important to get them made using high quality standards. When reliable, high-quality PCBs are the goal, choose Amitron for all of your Production Volume Printed Circuit Board needs.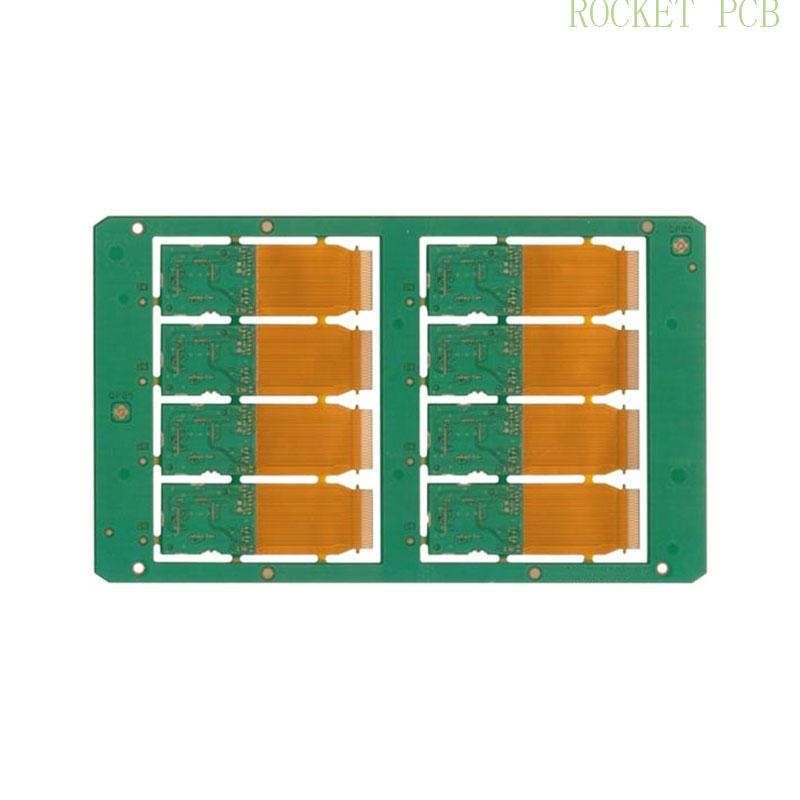 CUSTOM PRINTED CIRCUIT BOARDS FOR ANY INDUSTRY
Our custom standard production PCB manufacturing service is available for both simple and complex projects with a variety of layer counts, materials, densities, and processes and finishes, great for testing designs for a wide variety of applications.
Rocket PCB is the ideal choice for quick turn production PCBs that will not only meet your organization's unique requirements, but exceed expectations by providing incomparable workmanship and service. GUARANTEED.
WHY CHOOSE Rocket PCB FOR PCB PRODUCTION?
Production PCBs are built under the ISO-9001-2015 and IPC quality standards.
All mass production PCBs receive full design rule check.
100% electrical testing of finished PCB's. Hi-Pot and TDR testing too!
100% Automated Optical Inspection of inner layers.
Prototypes run on same equipment as production boards… your production run is a true post-prototype run
IPC Class III and Mil-P-31032 production meets all test requirements
As a well-known pcb production suppliers in China,Rocket PCB has become a leader in providing innovative electronic manufacturing services.
Our products cover a wide range including rigid, rigid-flex, HDI, any layer, Flex, large-size, embedded, RF, LED, backplane, metal substrate, ceramic substrate, IC structure, high-frequency, heavy copper and undergo strict surface treatment process. We support a full range of PCB prototypes and production PCB and now we have thousands of prototypes for mass production.
Our main products cover high-speed server boards, large data memory circuit boards, high-frequency hybrid boards, multi-stage HDI boards, IOT modules, security circuit boards, etc. which are widely used for communication, medical, military, security, industrial, automotive fields.