High level HDI rises suddenly, supply and demand will be tight next year
2019-12-23
According to the <Science and technology innovation board daily news>, the main business of GUANGDONG GOWORLD CO., LTD, such as printed circuit board and touch screen, has limited up twice in nearly three trading days. On the message side, the market demand of high-level HDI boards in the age of 5g mobile phones has been favored by institutions recently. The Goworld is the first enterprise with HDI production technology in China, and now it is also the leader in the field of high-level HDI. Guotai Junan pointed out in the previous research report that the product quality of the company is very competitive, and it is a long-term supplier of global famous enterprises such as apple, Bosch, Valeo, etc.
HDI is a kind of PCB technology
As an abbreviation, HDI may be a little strange to investors. But when it comes to PCB (printed circuit board), it's probably popular. The rise of these bull stocks from Wus printed circuit Co., Ltd, Shennan Circuit Co., Ltd, and Shengyi Technology Co., Ltd are all based on the logic that the PCB usage has increased significantly in the 5G era.
HDI is actually a kind of PCB technology. HDI, that is high-density interconnection technology. HDI board is the consistent name of Japanese enterprises for high-density interconnection printed circuit board, while in Europe and America, HDI board is called "Micro-via board". With the development of electronic technology, HDI has evolved into a method for making high-precision circuit boards, which can realize high-density layout, generally using the method of building up layers. HDI uses the conventional multilayer board as the core board, and then overlays the insulation layer and the circuit layer by layer (i.e. "Build-up layer"), and uses the laser drilling technology to drill through the multilayer so that the whole printed circuit board forms the interlayer connection with the buried and blind holes as the main conduction mode.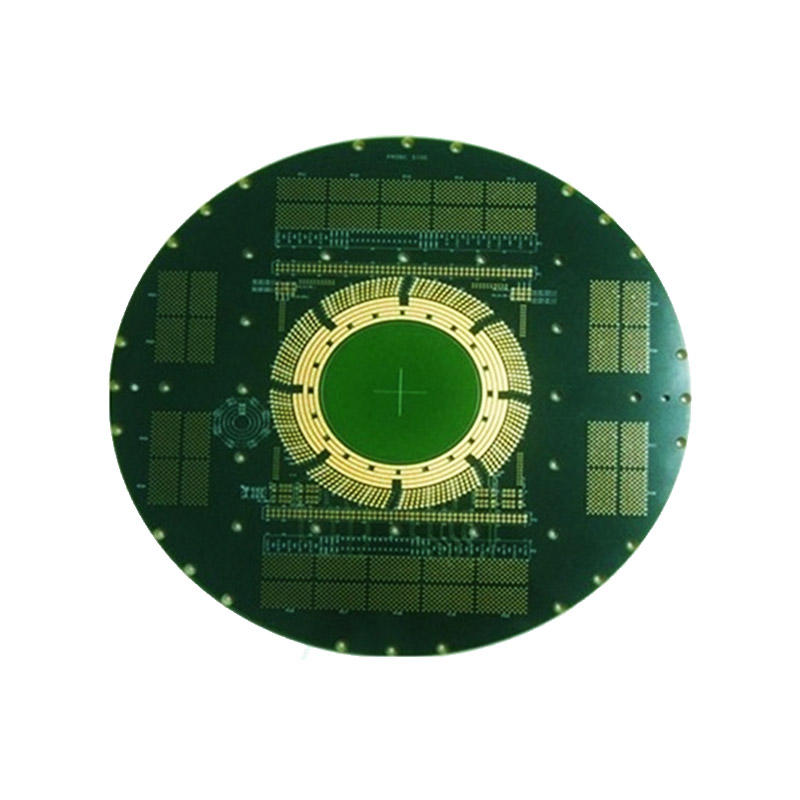 The advantages of HDI are light, thin, short and small, which can increase the circuit density, facilitate the use of advanced packaging technology, greatly improve the signal output quality, greatly improve the function and performance of electronic and electrical products, and also make electronic products more compact and convenient in appearance. For high-level communication products, HDI technology can help improve signal integrity, strict impedance control and product performance.
Mobile phone innovation and upgrading promote HDI demand
According to the Research Report of China Merchants Securities, at the current time point, the innovation and upgrading of all dimensions of mobile phones have an impact on the technical route of the PCB mainboard, the increase of chip I / O number leads to the reduction of PCB pad pitch, diameter, line density (increase in number), and the compression of PCB line width and line space; the upgrading of internal function modules takes up more space; the signal transmission requirements are improved, such as the RF components increase brought by the increase of frequency band number, and increase the number of parts per unit area. All of the above changes need a higher-level HDI main board to achieve.
Historically, Apple led the upgrading technology of mobile motherboards. At present, most HDI PCBs are electroplated by ELIC (any layer) technology, which can not reduce the line width to 30mm. Therefore, SLP, which can achieve smaller line width and space, is expected to be the mainstream solution of the next generation of HDI. In 4G era (Android), the main board of mobile phones is 2-3-level HDI and 8-10 layers. 5g will be upgraded to 4-level HDI of at least 8-12 layers. Some need any layer HDI. The average price of each level of upgrade can be increased by 800-1000 yuan. It is estimated that the market demand of 5g mobile HDI mainboard is about US $100/570/630 million and the SLP market is about US $0.9 / 1.9/1.9 billion in 2019 /2020/2021 years.
The increase of 5G mobile phone shipments will drive the demand for high-end PCB boards such as SLP and high-level HDI. According to the forecast, the global mobile SLP output value will account for 22% of the total mobile PCB output value in 2023, up from 11% in 2018. Manufacturers with FPC as their main business and with SLP and high-level HDI production capacity will see new growth in revenue.
HDI industry is relatively concentrated, supply and demand are tight next year
HDI is a relatively centralized pattern in the PCB field, with leading enterprises accounting for more than 10%. It has a high threshold for entry and a relatively stable historical pattern. In addition, long-term and stable technical support from key customers is essential for the industrial chain companies to maintain their leading position, and to a certain extent, it also strengthens their moat.
It is expected that the supply and demand of high-level HDI capacity will be tight next year, and domestic enterprises, such as Goworld and Dongshan, who have reached the high-level HDI requirements in technology and are upgrading the production line technology, will benefit. In fact, at present, some customers have accepted the price increase requirements of suppliers based on next year's high-level HDI project.
From the perspective of supply and demand, most of the enterprises with large capital investment and an annual investment of more than 1.5 billion in the past three years are companies that take into account other heavy asset businesses (such as packaging substrate, etc.), HDI is only its auxiliary business and does not expand production on a large scale. In addition, due to the overall weak demand for smartphones, two industry giants have exited the high-end HDI market since 2019. Although Huatong, TTM and AT&S have invested in the past three years, their apple business needs continuous capital maintenance. Even if HDI has expanded and the peak season is coming, there is not much spare capacity to undertake the upgrading demand of Android's mainboard on a large scale. Although domestic enterprises continue to invest in recent years, the short-term technical threshold is insurmountable.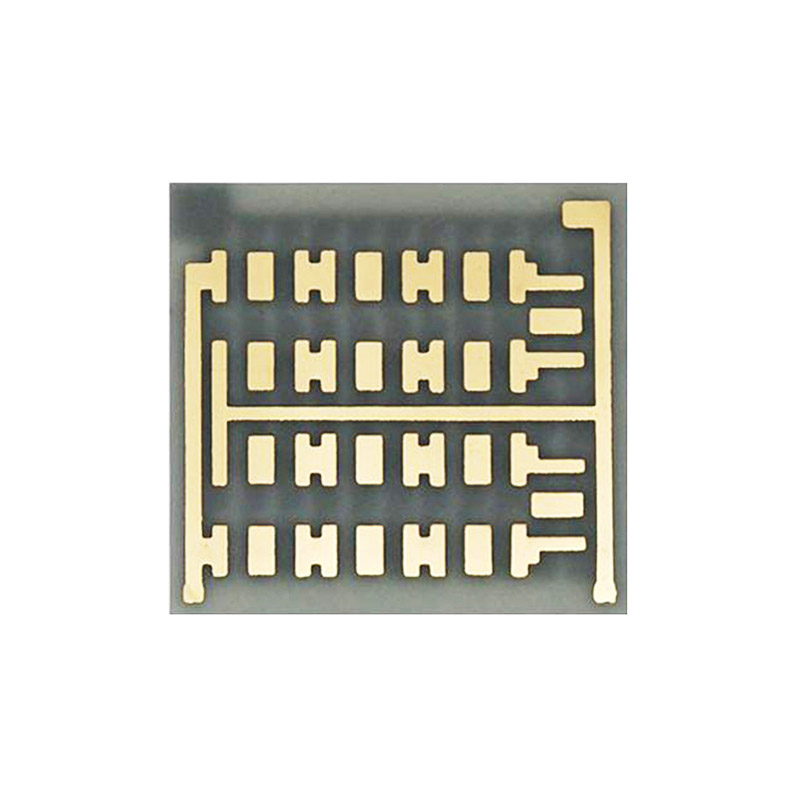 Which other companies are involved in HDI business?
CEEPCB: it is one of the few PCB manufacturers in China that has the capability of mass production and strong R & D of rigid and flexible printed circuit boards. HDI products have realized the 2+N+2 and 3+N+3 HDI mass production, and have the small-scale production capacity of any-layer HDI. They have reached the domestic advanced level in key technologies such as high-level HDI board, HDI stacked hole board, fine circuit production, interlayer alignment control, etc.
Kinwong Electronics: recently announced that it plans to invest 2.69 billion yuan in the project of 600000 square meters of high-density interconnection printed circuit board (HDI)per year. The planned construction period of the project is 4.5 years. After the completion of the project, it is estimated that the total annual pre-tax profit will be RMB 525 million. The company's total profit in the first three quarters of this year is 690 million yuan.
Founder Technology: PCB customers are mainly distributed in communication equipment, communication electronics, consumer electronics, automotive electronics, industrial and medical, and many other fields. In terms of consumer terminal PCB, the company has mature high-level and any layer of HDI technology capabilities, providing high-end smartphone motherboard PCB for Huawei, Vivo and other customers.
Rocket PCB: as one of the few leading PCB service providers in China, it provides all kinds of HDI PCB,rigid-flex board, flexible PCB, backplane, RF board, hybrid PCB board, special material board, and special technology, such as gold finger, back drill, blind& buried hole, impedance, PTH / NPTH cavity PCB, IC substrate, thick copper PCB, etc., to meet the high-tech PCB sample and small batch trial production needs of customers, to solve a variety of PCB prototype test challenges for a variety of demanding customers, lay a good foundation for mass production.