5 THINGS YOU DIDN'T KNOW ABOUT Rocket PCB
2020-07-06
It is difficult to choose the right printed circuit board supplier for your project. No matter how flawless a PCB design is, it's important to choose the right supplier to successfully bring it to life. Rocket PCB has amost 20 years of experience in manufacturing high-quality printed circuit boards. When it comes to building PCBs, Rocket PCB is not your typical printed circuit board shop, and here are the top five things you probably didn't know:
1. WE BUILD PROTOTYPE PCBS
Rocket PCB specializes in building short-run, one-off, and prototype printed circuit boards.
We use the same top-quality equipment, materials, and processes that are used to manufacture our standard printed circuit boards production. You can use our cost-effective printed circuit board manufacturing solution and still receive the high level of quality you expect from most trusted PCB manufacturer. Our custom prototype PCB manufacturing is available for both simple and complex projects with a variety of layer counts, materials, densities, and processes and finishes, great for testing designs for a wide variety of applications. Learn more about our prototype PCB capabilities.
2. WE BUILD PRODUCTION PCBS
Rocket PCB also specializes in building large-run, high-volume, and mass production printed circuit boards with rapid turn times, fast quoting, and easy ordering. Rocket PCB's Mass Production Service is built to serve the electronic manufacturer who needs large runs of extremely high-end boards and the mass market engineer who need fast, reliable standard production PCBs.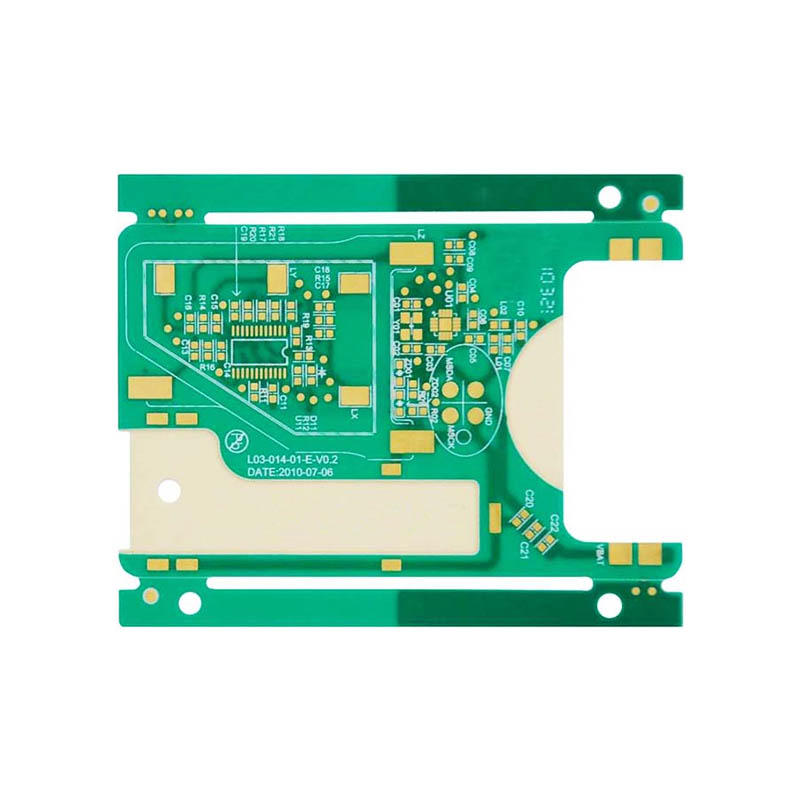 3. OUR PRINTED CIRCUIT BOARDS ARE MADE IN Shenzhen, WITH OFFSHORE CAPABILITIES
Our facility ensures that no circuit board order is too complex (or simple) for Rocket PCB to handle⁠ — with high speed and quality.
4. WE ARE APPROVED
Rocket PCB meticulously practices all-around quality management and actively introduces and implements multi-domain system management. We have successively obtained ISO9001, ISO14001, IATF16949, OHSAS18001, ISO/IEC27001, ISO13485 and AS9100 certifications.
We always adhere to the principle of "pursuing ultimate customer satisfaction". Rocket PCB pays high attention to scientific and technological innovation and personnel training so that we have maintained a leading position in the domestic industry.
We have cooperated with many well-known customers at home and abroad including Dell, Inspur, Sugon, Panasonic, Quanta, Fineline, Honeywell, Polycom, Foxconn, etc. and have received wide market recognition.
5. WE OFFER QUICK TURN GAP PRODUCTION
Rocket PCB offers multiple shipping options designed to fit your particular budget and sense of urgency. When time is of the essence, Rocket PCB's Quickturn services make it possible to have your circuit boards shipped as quickly as tomorrow. The sooner we have the data, the sooner we can get started. Learn more about our quick turn policy.
Some PCB companies offer PCB design software, PCB fabrication, and PCB assembly all under one roof. Instead of offering all of these services and burying the costs for each and every customer, we decided to invest 100% of our time and energy into manufacturing the highest quality circuit boards with the highest value. For the last 18 years, we've had laser-like focus on doing one thing exceptionally well. With an extreme focus on one aspect of the PCB industry, we have gained a level of expertise that is unrivaled at many one-stop board shops. Manufacturing high-quality PCBs is not what we do— it's all we do.