What are the commonly used PCB design software?
2020-06-04
PCB has been the pillar of the electronic industry since the first time human beings connected carbon and silicon to form workable electronic products. PCB design from the beginning of manual drawing to now more and more large-scale component library, powerful automatic layout and wiring functions, more and more convenient for our engineers to design PCB. PCB design can be divided into several parts, namely schematic design, pcblayout, circuit simulation, cam engineering software, board reading software, etc. In PCB design software, there are two modules: schematic design and PCB design. Some powerful PCB design software even includes the above modules. This paper mainly introduces PCB design software, which refers to schematic design and PCB layout.
So far, PCB industry has a long history to follow. From the beginning of the development of many manufacturers in their own fields, to the later stage of continuous modification and improvement, or survival of the fittest, or acquisition and merger, or strong alliance, now in China is known as the few manufacturers: Altium, Cadence, Mentor, Zuken, Cadsoft, and Shanghai Tsingyue, etc.
To measure the advantages and disadvantages of a software, one of the very realistic standards is to see its market share, that is, its popularity, so Altium Protel deserves to be in front of many PCB design software. Protel series has been used in China for a long time. Basically, all electronic majors in Colleges and universities offer relevant courses. Even when many large companies recruit electronic design talents, they often write in their condition column that Protel is required to be used. Altium once claimed that 73% of the engineers and 80% of the students majoring in Electronic Engineering in China are using the solutions provided by it, while the current rate of genuine is only about 3%. Of course, e-works is also deeply distressed about the shocking piracy problem. It is true that it has not found a better evasion scheme, but it can be seen that the software is widely used in China.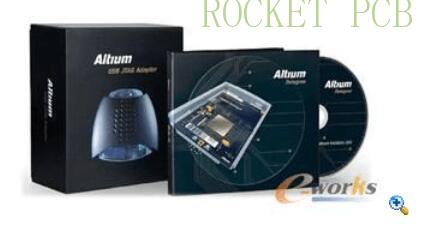 Protel is PCB design software launched by Protel (now Altium) in 1985. It was upgraded from the original Protel fo DOS to Protel for windows, then Protel 98 was launched in 1998, Protel 99 and its upgraded version Protel 99SE were launched in 1999, PROTEL DXP was launched in 2002 Since then, Altium has been transferred from fixed-point software product release to continuous release. Basically, a new version is released every year, followed by a version named after Altium designer + season.
At present, the number of people who use Protel 99SE to design PCB is quite large. Protel 99SE has made a great contribution to PCB design industry. Both widely used Protel 99 and subsequent versions provide an integrated design environment, including schematic design and PCB wiring tools, integrated design document management, and support the collaborative design of working groups through the network. Since Protel DXP / DXP 2004, it has provided new FPGA design functions; since Altium designer 6. 0, it has integrated design process, integrated PCB design, programmable device (such as FPGA) design and embedded software development functions based on processor design; since Altium Designer 6. 8 at the beginning of 6. 8, 3D PCB visualization and navigation technology were added. With this function, designers can view the precise forming of boards and share information with other members of the design team at any time. When Altium designer 10 was released, the Internet-based Altium vaults and Altium live were launched at the same time. Altium vaults forms the core of Altium intelligent data management technology, which stores and manages electronic design data; Altium live is an online environment for downloading, trading and sharing electronic design content.
Of course, some engineers have complaints about Protel series software, such as occupying most of the system resources during operation, requiring high system configuration, too cumbersome menu, not suitable for high-speed PCB design, less used by companies, especially foreign enterprises, etc. , but because it is the "first close contact" software of most domestic engineers, quite a number of engineers may come outFor the reasons of nostalgia or preconceptions, I like Altium Protel very much. Even if Altium has an upgraded version, it will not be changed at will. All in all, this is a very good PCB design software for enterprises and individuals.
Altium (formerly Protel International) Co. , Ltd. was founded by Nick Matrin in 1985 in Hobart, Tasmania, Australia, to develop computer-based software to assist in the design of printed circuit boards (PCBs). In 2003, China Representative Office was established to strengthen the reseller network in China.

Cadence's products are concept / Allegro and acquired OrCAD. Cadence Co. , Ltd. has launched capture CIS, the original schematic design concept HDL, PCB tool Allegro and other signal simulation tools of OrCAD and collectively called cadence PSD, now called SPB.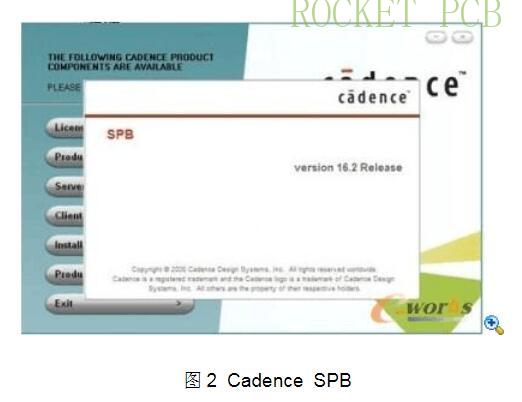 2. 1 Cadence Allegro
Cadence Allegro is now almost the actual industrial standard in high-speed PCB board design. The latest version is Allegro 16. 5 released in May 2011. Combined with its front-end product capture, it can complete the design and wiring of high-speed, high-density and multilayer pcb design. In order to promote the whole advanced EDA market, Allegro provides interfaces such as OrCAD PCB editor, pads, P-CAD, etc. , so that users who want to convert PCB layout software can smoothly convert the old drawings to allegro. Allegro has many advantages, such as convenient operation, friendly interface, powerful functions (such as simulation, Signal Integrity simulation, Power Integrity simulation), good integration, etc. it firmly occupies the dominant position in making PCB high-speed board. In this world, 60% of the computer motherboards and 40% of the mobile motherboards are drawn by Allegro, widely used in the communication field and PC industry. It is known asPopular in high-end PCB tools.
Cadence Allegro system interconnection design platform reduces cost and accelerates time to market through constraint driven collaborative design among IC, package and PCB. SPB (silicon package board) product line has been included in Allegro platform, and all product names have been changed.
2. 2 Cadence OrCAD Capture
OrCAD capture is the most powerful software known as the most widely used circuit drawing program + schematic drawing program in the world. It is recommended because it has more libraries, components do not need to be built by you, and it is easy to integrate with other software (such as Ansoft and mentor software), and various tools are easy to interact. It provides all the functions needed for designing a new analog circuit, modifying the circuit diagram of an existing PCB, or drawing the block diagram of an HDL module, and can quickly verify your design. OrCAD capture, as a design input tool, runs on PC platform and is used in FPGA, PCB and OrCAD PSpice design applications. It is the first real circuit diagram input program based on Windows environment in the industry. Its easy-to-use functions and features have made it an industrial standard for circuit diagram input.
OrCAD capture can be used to connect cadence OrCAD PCB editor, Allegro or other layout software to complete PCB design.
Note: Cadence products have changed rapidly in recent years. There are many series such as OrCAD / SPB / PSD. Many beginners will be confused about OrCAD, SPB and PSD? In fact, all three are PCB design kits based on capture and Allegro of cadence company. The difference is only software configuration. The configuration of OrCAD is a low-end product, which has the advantage of low price. However, Allegro function in OrCAD is relatively weak. There are only various basic functions without constraint manager. If Si or constraint manager is needed, additional configuration is needed. PSD is the early name of SPB.

Cadence company was founded in May 1988, with its headquarters in San Jose, California. Cadence electronic design automation products cover the entire process of electronic design, including system level design, function verification, IC synthesis and layout wiring, analog, mixed signal and RF IC design, fully customized IC design, IC physical verification, PCB design and hardware simulation modeling, etc. In 1992, it entered the Chinese mainland and Hongkong market, and then established four offices in Beijing, Shanghai, Shenzhen and Hongkong, Beijing research and development center and Shanghai research and development center.

Mentor products are board station (EN) and expedition PCB (WG) and acquired pads (Power PCB). The PCB tool mentor has been gradually integrated together. The highest end is the seamless switching between Board Station RE and WG PCB tool expedition PCB. Speaking of PCB tool, we have to mention the team PCB platform. They can let several PCB engineers design a PCB in different clients, which can greatly improve the product design progress.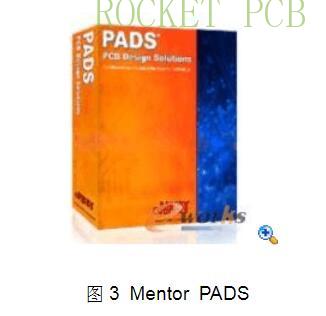 3. 1Mentor EN
Mentor en, or mentor board station, is a high-end professional schematic and PCB design software introduced by Mentor Graphics. It supports both UNIX system and windows system (WIN2000 and WinXP). En is the abbreviation of enterprise. The schematic diagram of EN is BA, which is very complicated, but its function is very powerful. Considering only the construction period and not the cost, it is always the first choice for the communication and Military Research Institute of 8-12 layer PCB. There are also many large electric IT companies, such as Intel, Lucent, Flextronics, Siemens, and waveguide, which use Mentor EN for PCB design. However, there are not many engineers of mentor en that will be used in China, and it is difficult to learn, so it is not recommended to self-study.
3. 2 Mentor WG
Mentor WG, also known as mentor expedition, is a high-end PCB design tool based on Windows interface launched by mentor Graphics company. At the same time, it is also recognized by engineers as the most smooth software for pulling wires, known as the king of pulling wires. Its automatic wiring function is very powerful, and the wiring rule design is not always professional. It is the best wiring tool. In addition, mentor dxdesigner (the upgraded version of viewdraw) is a schematic input tool launched by Mentor Graphics. It has powerful functions and friendly interface, and can support a variety of PCB layout tools, such as: mentor expedition, mentor board station, Power PCB, cadence Allegro, Zuken, etc. Mentor dxdesigner + mentor WG is the schematic diagram and PCB design process recommended by mentor Graphics.
3. 3 Mentor Pads Series
After the purchase of Power Logic and Power PCB products by Mentor Graphics, they were renamed as pads series. The version was upgraded very quickly. The previous versions were pads2005, pads2007 pads, and the latest version pads9. 4. However, some engineers also reported that the most stable operation was pads2005, including: schematic tool pad logic, PCB tool pad layout and automatic routing tool pad router. One of the best low-end PCB software of pads series, which has friendly interface, easy to use and powerful function, is favored by small and medium-sized enterprises, and occupies a large market share in small and medium-sized enterprise users. The biggest advantage of pads is the design of mobile phone products. Although it has simple functions, most of the copycats are made of it. 80% of the domestic design companies use it. The disadvantage is that there is no simulation in itself. When making high-speed boards, other special simulation tools, such as HyperLynx, should be combined. In addition, there are few schematic drawing component libraries.
[About Mentor]
Mentor Graphics was founded in 1981, with its headquarters in Wilson, Oregon. Mentor is a leading manufacturer of electronic design automation technology. It provides complete software and hardware design solutions, enabling customers to launch powerful electronic products in the market in a short time at the lowest cost. Mentor Graphics has a world-class R & D department and 67 offices around the world. It has formed a strategic alliance with world-renowned electronics manufacturers, suppliers and semiconductor manufacturers to develop new design solutions to serve modern high-tech. China headquarter is located in Jinmao building, Shanghai, with sales offices in Beijing and Shenzhen respectively.

Zuken high-end product is CR5000, and its low-end product is CADSTAR.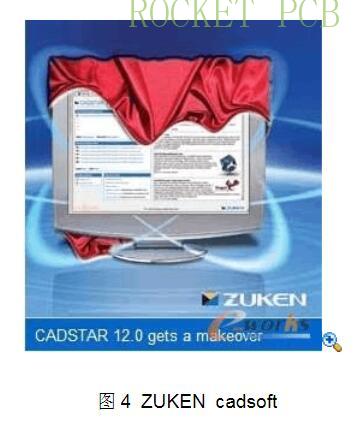 4. 1 Zuken CR5000
The schematic tool of CR5000 is SD (system design), and the PCB tool is BD (board design). At present, the latest version is 11. 0. In addition to Japanese capital and enterprises with business contacts with Japan, there are many companies using Zuken software. Some domestic research institutes and some old TV companies are using Zuken software. LG is also using Zuken tools, especially Nokia full line mobile phone design tools are using Zuken software, and Japanese digital cameras are all designed with CR5000.
According to the used engineers, the advantages of CR5000 are as follows: in terms of manual layout design, CR5000 is very good, including routing, copper laying, DRC, shortcut keys, mouse gestures, etc. , especially the arc line is easy to use, gradual and smooth transition routing; there is a special panel splicing tool; you can directly set colors for different networks, which is very practical when viewing the routing trend and analyzing the routing;It can automatically wind the equal length line; although the configuration of CR5000 environment is tedious, it is easy to use after configuration, and there are few problems.
Of course, it also reflects some shortcomings: it hard to get started; the price is high (it seems that each license costs 100000 US dollars; the upgrade is frequent (that not a disadvantage, but every upgrade requires a fee); the ability to edit or redevelop for users is not very powerful; the efficiency of packaging library is a little low, especially when doing many pin symbols; technical support and after-sales service are not goodIt ideal.
4. 2 Zuken CADSTAR
Cadstar installation file is small, especially when it is transferred from schematic diagram to PCB, its function is really powerful, it can jump between schematic diagram and PCB at will, and there is no chance of error after it is successfully transferred out of network table, because it has very high requirements for correct schematic diagram. Users can manage the version of parts and components, store the parts information contained in PCB design, install complex layer stack to meet the technical requirements of buried holes and blind holes, and perform impedance controlled wiring. The latest version of cadstar 12. 0 also has the extended ODB + + production output function, which can use a variety of color annotation networks. In addition, the field programmable gate array (FPGA) design integration function and the comprehensive integration of parts library manager are added to the design editor.
In addition, PWS is an offline product of Zuken, but it is still upgrading because old customers are still using it.
Founded in 1976 and headquartered in Yokohama, Japan, Zuken inc. is the only famous manufacturer specializing in PCB / MCM / hybrid and IC packaging design software development, sales and support services in the EDA industry. Zuken company is the only EDA manufacturer that can provide integrated solutions of circuit design, logic simulation, system post analysis, production and processing, process design and test in the industry. Zuken company has 28 branches and offices in more than ten countries and regions around the world, three software R & D centers in Japan, the United States and the United Kingdom. Zuken company set up offices in Beijing, China in August 1993, and set up a Shanghai Office in June 2000 according to business development.

Eagle software is a well-selling schematic and PCB layout design tool developed by Cadsoft, a German subsidiary of e-league. Eagle software provides three main functions: schematic editor, layout device and automatic wiring device. It allows electronic design engineers to "combine" data according to their own wishes without conversion between schematic and wiring diagram. The latest version of EAGLE software version 5. 10. 0 integrates the "Design Link" interface. The EAGLE Design Link interface simplifies the design process. Electronic design engineers can order more than 400 thousand electronic products without leaving the design environment.
"Although Cadsoft eagle was only recognized as PCB software by various magazines and organizations in 2010, it is now the top three in terms of its name," wrote a blog of foreign engineers. The good thing is to provide a free version of the non trial version. Although there are some restrictions, it is very suitable for novices. It is also one of the few PCB software on the market that can run on windows, Linux and MAC platforms. "
The main features of the tool are low price, easy to use, small installation program (only a dozen meters), many device libraries (3D components super realistic), and self-contained teaching materials. It is said that in general, electronic design engineers can start to use Eagle tools in a week, and eagle is favored by PCB design engineers of companies such as Siemens and Bosch, because in actual work, the complexity of these designs is not high, and easy to use is the main reason for the popularity of the tool. There is also a bad reaction that PCB wiring is not very easy to use.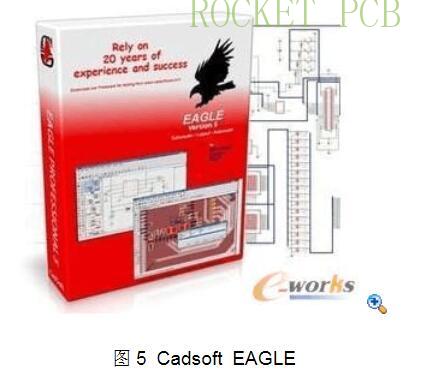 Cadsoft is a wholly-owned German subsidiary of British premier Farnell group. Premier Farnell Group Co. , Ltd. provides high-quality services and multi-channel key products, information, software and technical solutions to global electronic design engineers, maintenance engineers and purchasers. Eagle currently has 40000 customers in Europe and the United States. In March 2011, Eagle officially entered China. The standard version is 4500 RMB and the professional version is 10000 RMB.

Application: mainly used for drawing and checking the circuit schematic diagram of electronic industry such as electronic equipment, instruments and meters, PCB design of circuit board, compatible checking and editing other engineering documents, etc.
Product module: the whole software consists of four parts: schematic editor (schdoc), schematic Library (schlib), PCB editor (pcbdoc), PCB component packaging Library (pcblib)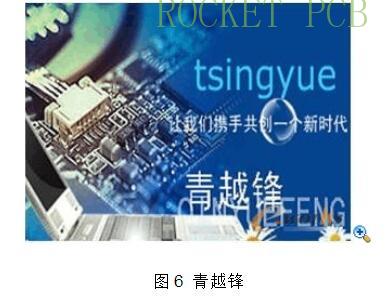 Tsingyue Software Co. , Ltd. is a professional company engaged in the development of electronic design automation (EDA) software. It has a strong technical force team. The company looks forward to the future of unlimited development, relying on the first-class business philosophy, management mode, and leading technical advantages, strategic vision, to develop and promote the domestic EDA software with powerful functions --- Tsingyue Feng, as its own unswervingLong term development strategy. As a member of the national software industry, Tsingyue people are well aware of the historical mission they shoulder. With years of intensive research on the industry and their unremitting efforts, Tsingyue people have launched the EDA software with completely independent intellectual property rights -- Tsingyue front.
The application scheme of PCB design tools in large companies
Intel Concept+Allegro+Specctra Quest
Dell DXD + Allegro + sq schematic, there is also a part of Capture
Huawei viewdraw+Allegro+Specctra Quest+Expedation
ZTE Concept+Allegro+Specctra Quest+Expedation
UT concept + Allegro + specctra Quest, mobile phone uses power pcb
Csico Concept+Allegro+Specctra Quest
HP concept + Allegro + specctra Quest process from boardstation to Allegro
Moto concept + Allegro + specctra Quest process from boardstation to Allegro
Nokia mentorBA+ZUKENBD
CHIPCON(TI)CADSTAR

In the mainstream design software described above, each software has its own advantages and has the ability to complete the general electronic design work. The selection of software is of course important, but designing PCB with PCB software is a task that relies on theoretical knowledge and experience skills. Moreover, the use of PCB design software also conforms to the rule that general practice makes perfect. So I hope you can practice your basic skills well. After several years, you may be the master of PCB design.