Company Advantages1.
Rocket PCB rigid flex
pcb manufacturer
s is manufactured with exquisite development and strict production workmanship. The product allows a high density among components
2.
It is a popular product in the market now, which has huge application prospects. All the components within this product are fixed using solder flux
3.
The LED light of this product is generally compressed or compacted, allowing its higher adaptability. Moreover, there's no fragile inner part; this makes it resilient to cold, heat and shock. The product reduces the possibility of loose connections or short circuit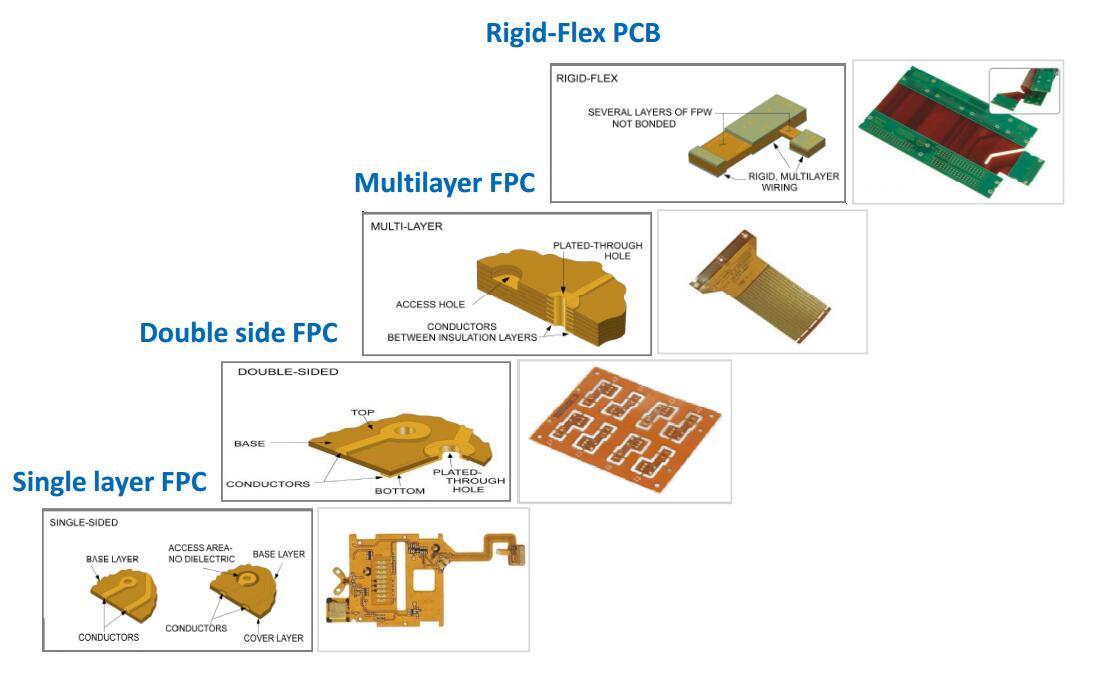 Rigid-flex board is a new type of printed circuit board with both durability of rigid PCB and adaptability of flexible PCB. In all types of PCB, rigid-flex board is the most resistant to harsh application environment, so it is favored by medical and military equipment manufacturers. Our country's enterprises are also gradually increasing the proportion of rigid-flex board in the total output.
Physical properties
Rigid-flex PCB differs from rigid boards or flexible boards in material, equipment and process.
In terms of material, the material of rigid board is FR4 of PCB, and the material of flexible board is PI or PET. There are some problems between the two materials, such as joint, different shrinkage rate of hot pressing, etc. It is difficult for the stability of the product. Moreover, due to the characteristics of three-dimensional space configuration, besides the consideration of XY axis direction stress, Z axis direction stress bearing is also an important consideration. At present, material suppliers provide rigid-flex PCB manufacturers with improved materials suitable for rigid-flex board, such as epoxy or Resin, to meet the joint problem between PCB rigid board or flexible board.
In terms of equipment, due to the difference of material characteristics and product specifications, the equipment of lamination and copper plating parts must be modified. The applicability of equipment will affect the yield and stability of products. Therefore, the applicability of equipment should be considered before entering the production of rigid-flex PCB.
Comparing with general PCB, the advantages of rigid-flex PCB are as follows:

1. Light weight
2. Thin dielectric layer
3. Short transmission path
4. Small conduction aperture
5. Less noise and high reliability
The advantages of rigid-flex board over rigid PCB are as follows:
1. Flexible, three-dimensional wiring, according to space constraints to change shape.
2. High and low temperature resistance, fire resistance.
3. It can be folded without affecting the function of signal transmission.
4. It can prevent static interference.
5. Chemical change is stable and reliable.
6. Facilitate the design of related products, reduce assembly hours and errors, and improve the service life of related products.
7. Reduce the volume, weight, function increases and cost decreases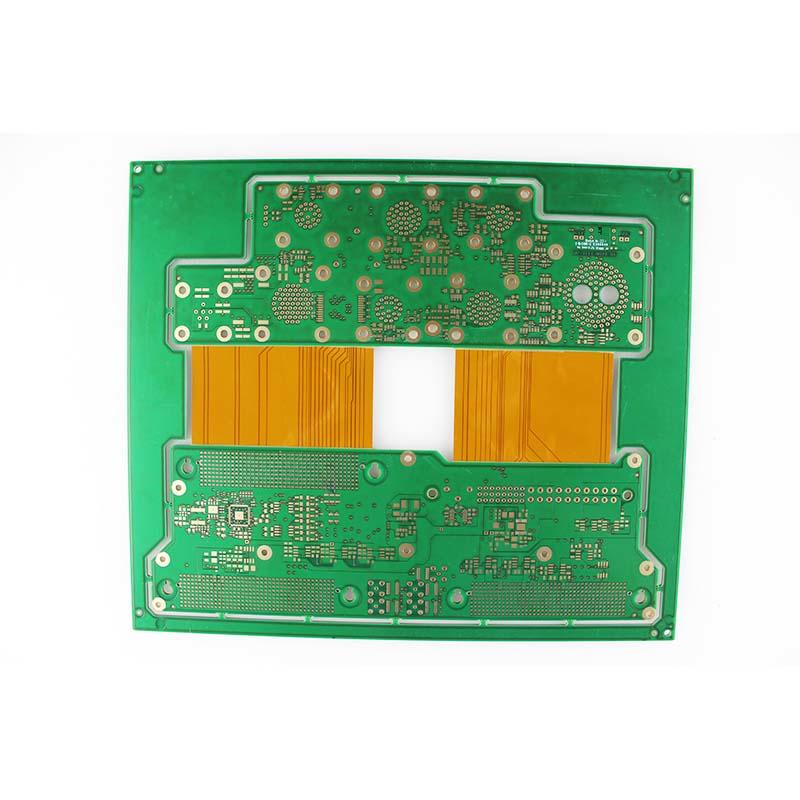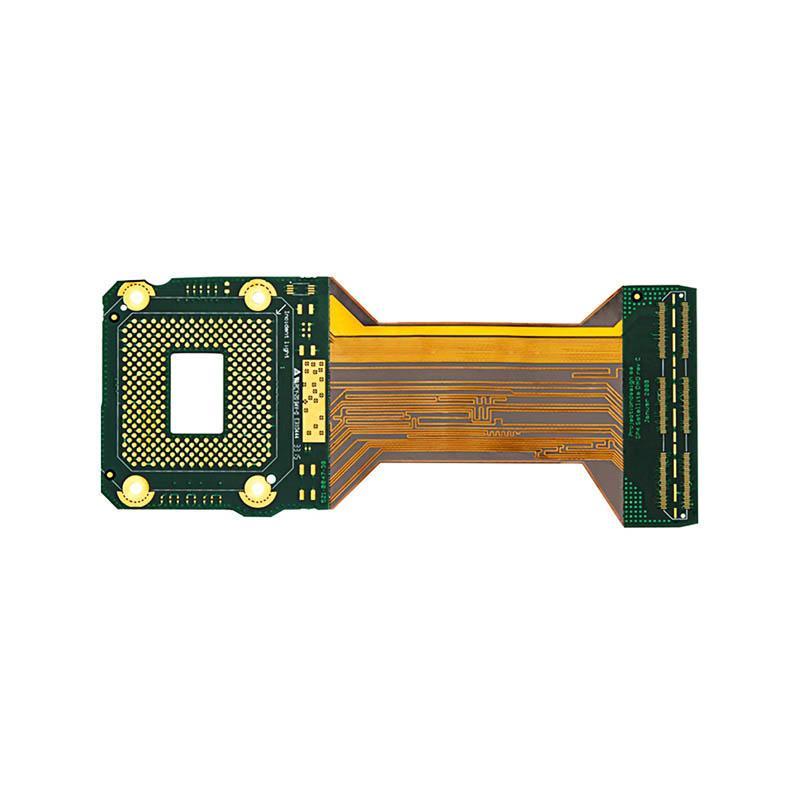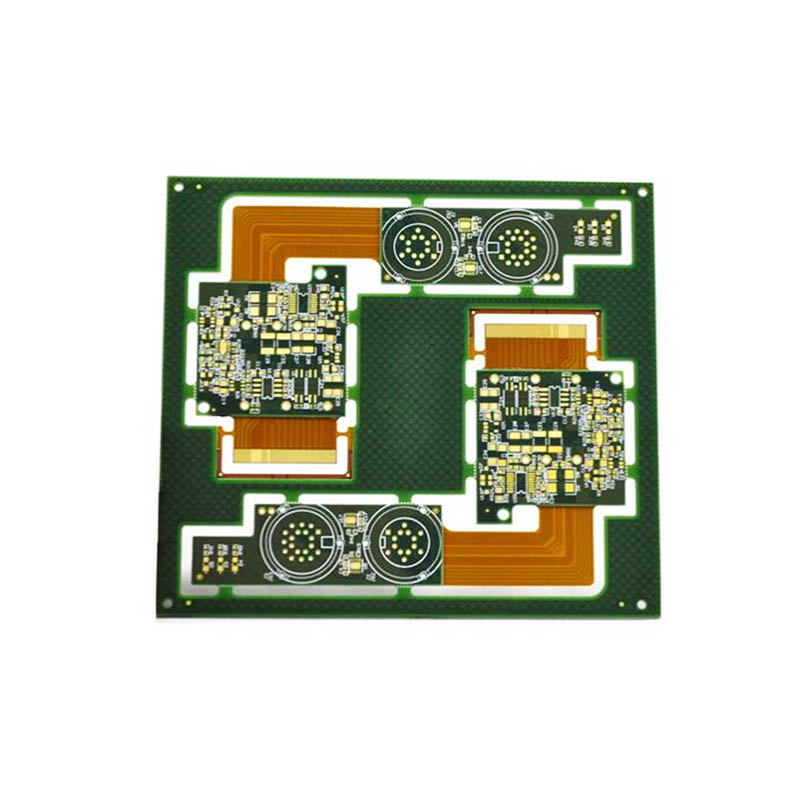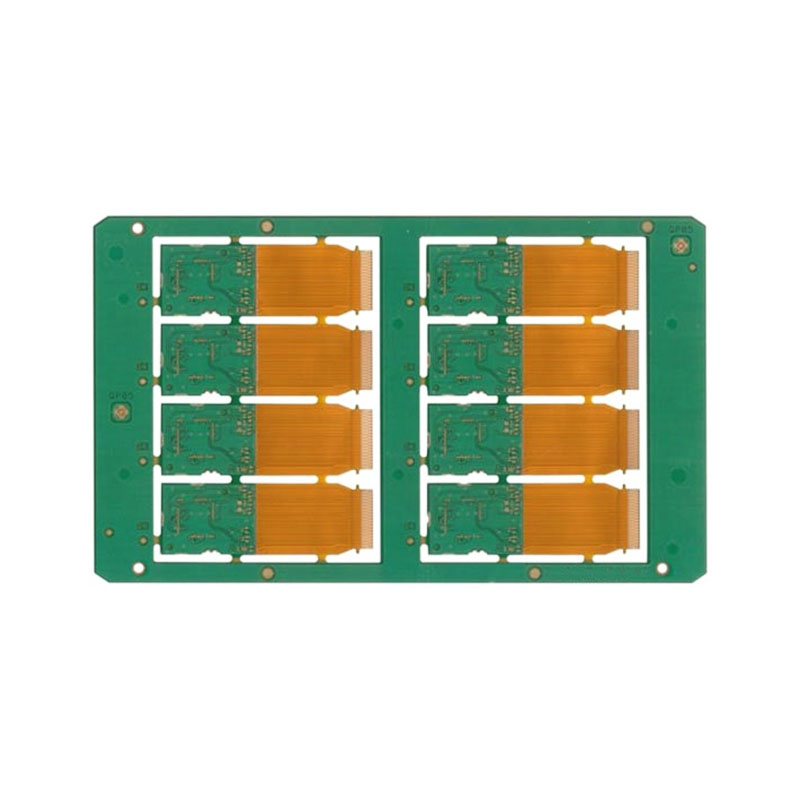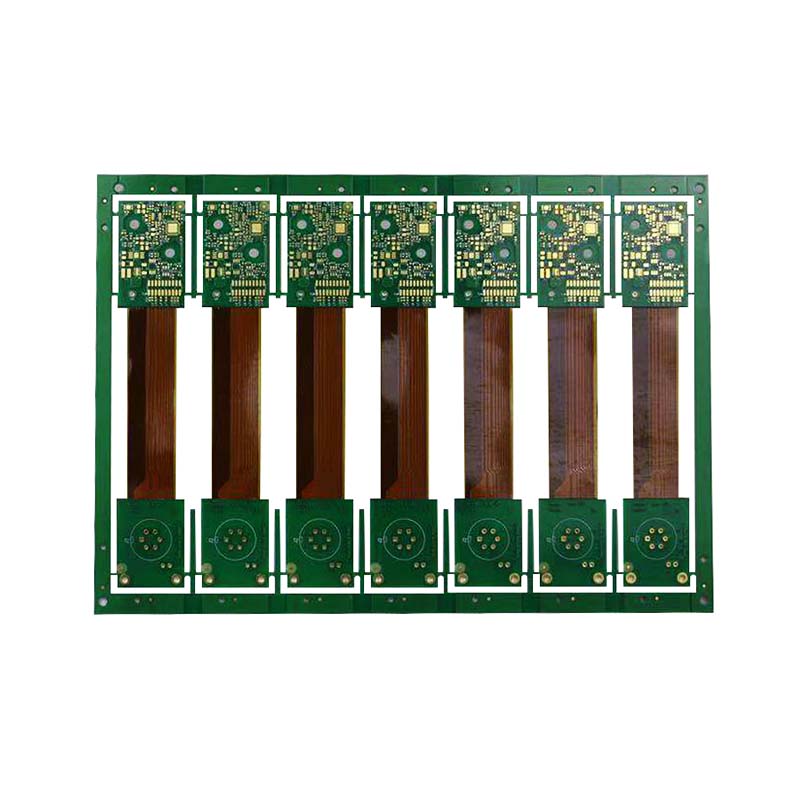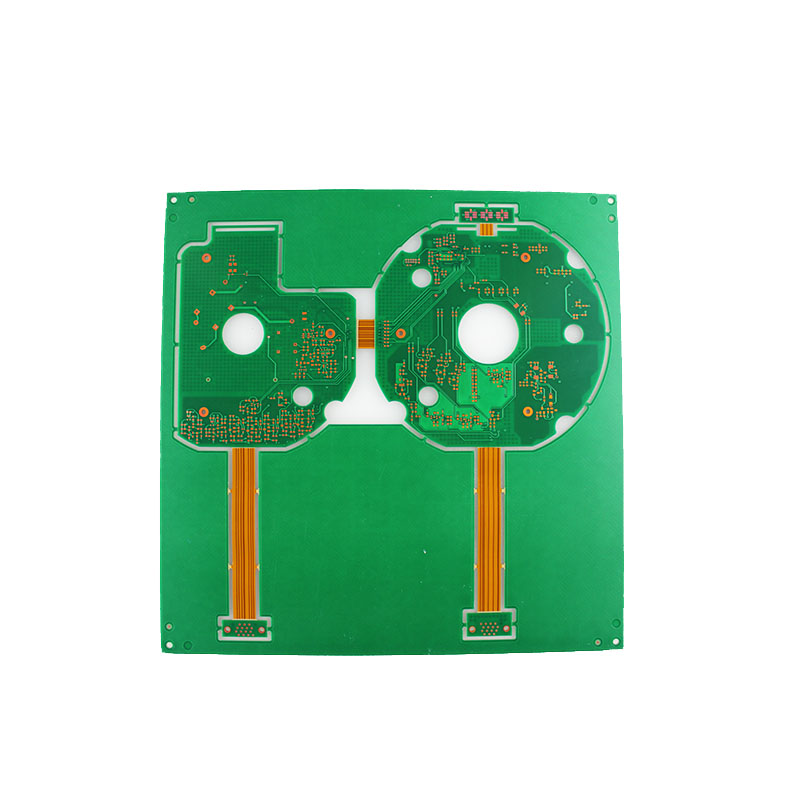 Common Structures of Rigid-flex PCB

bg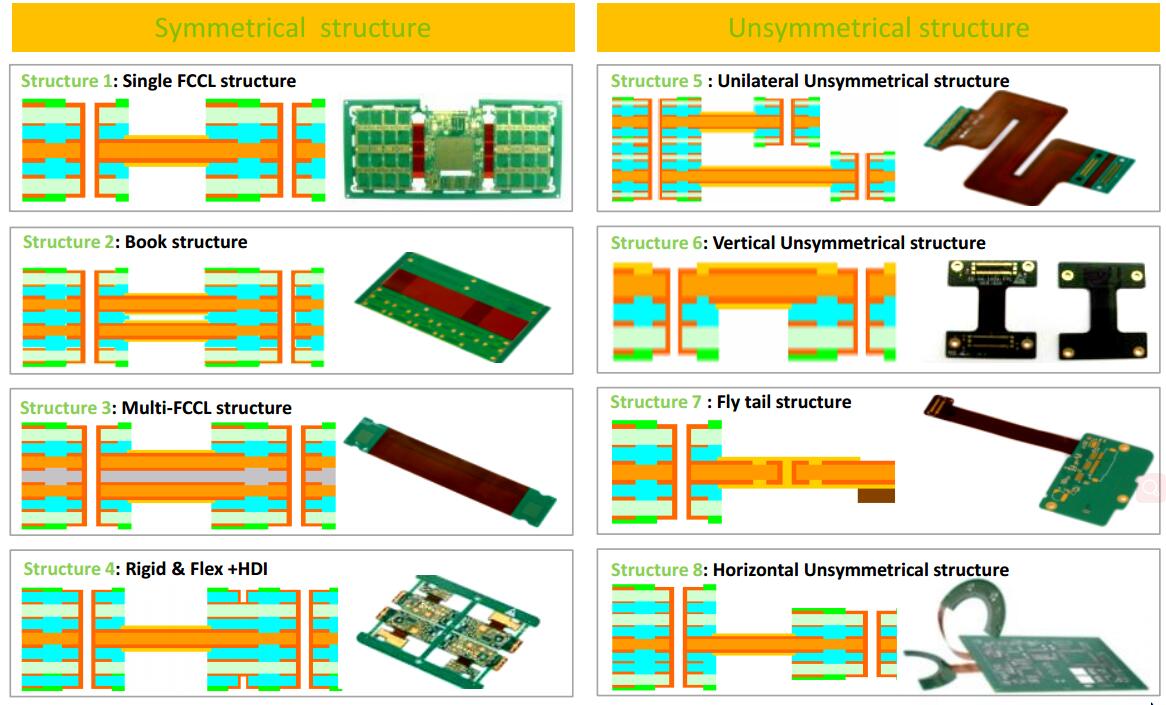 Rocket PCB is an innovative manufacturer focusing on electronic manufacturing. Rocket PCB is dedicated to spending 10 years of efforts advancing itself. We develop, produce and sell numerous successful high-quality products, including rigid, rigid-flex, HDI, any layer, Flex, large-size, embedded, RF, LED, backplane, metal substrate, ceramic substrate, IC structure, high-frequency, heavy copper. High quality and high reliability.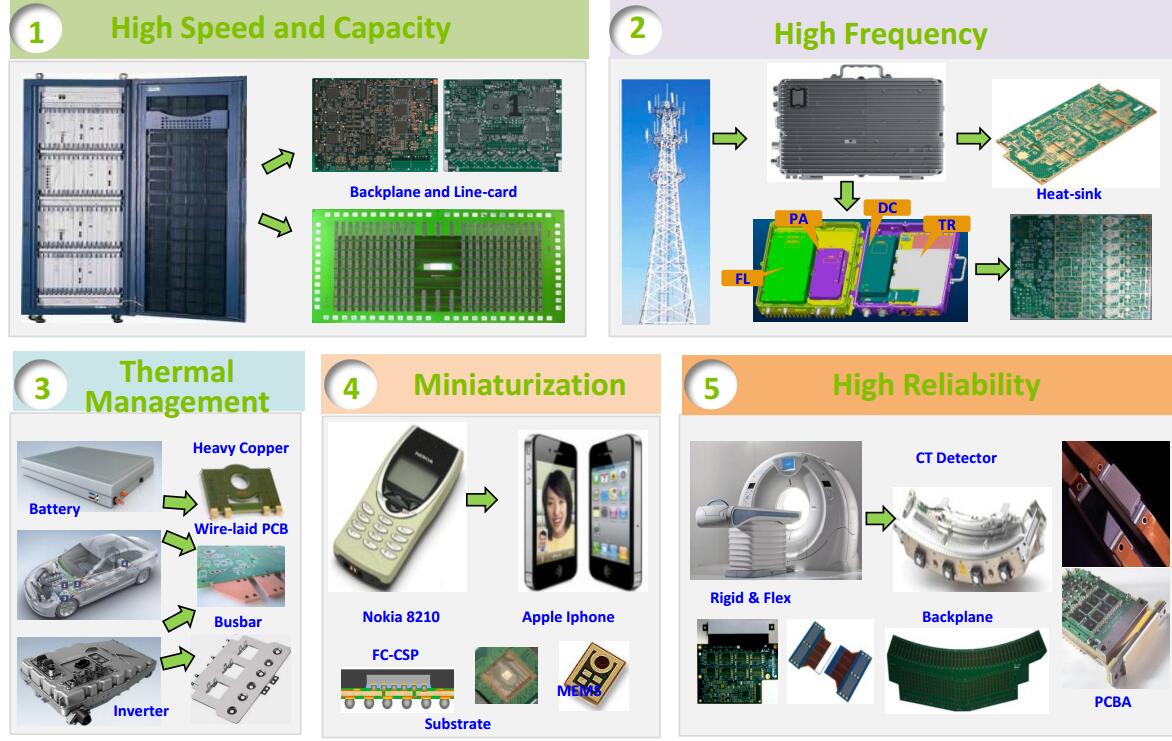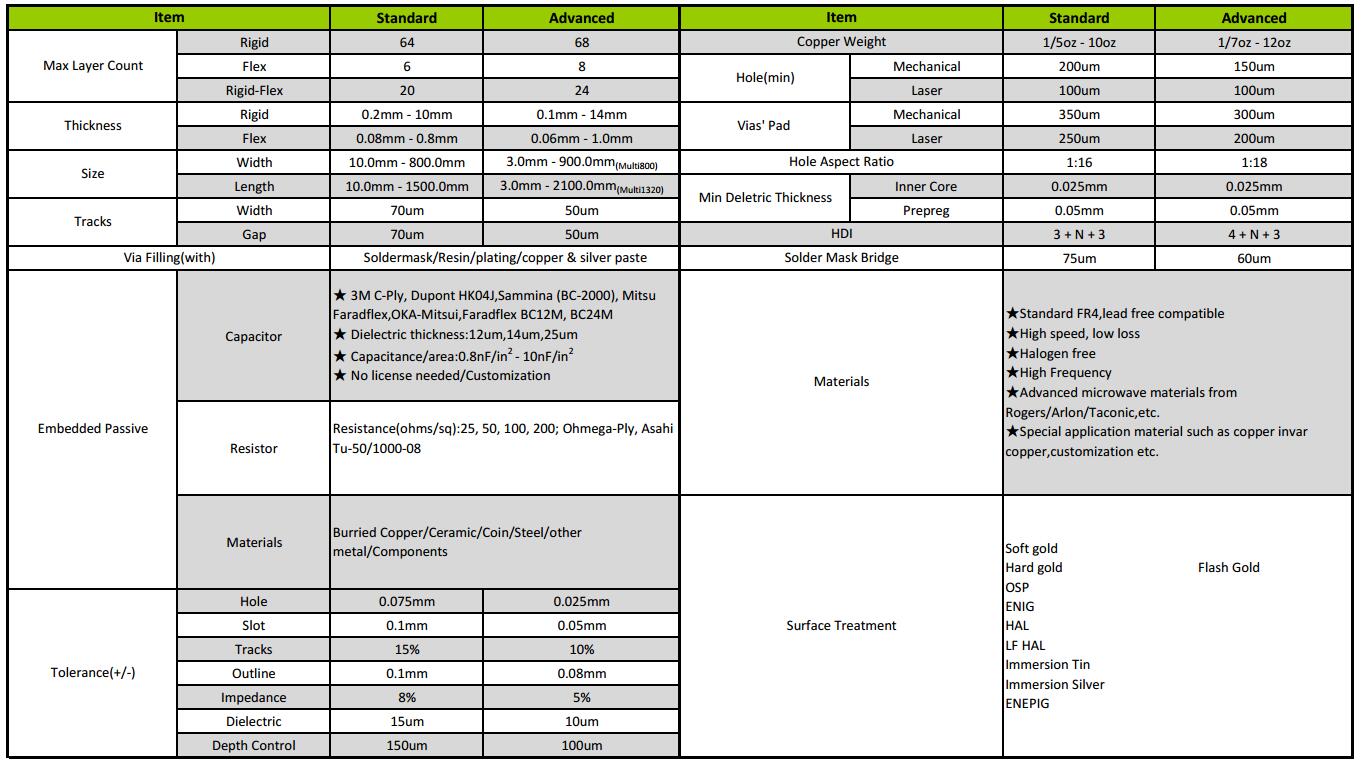 Rigid-flex Quality Assurance

| Design | Manufacturing | Quality Control |
| --- | --- | --- |
| > High TG Rigid material, High reliability Flexible material | > Automatic Pasting Machine | > Check the quality of hole copper plating |
| > Using no‐flow PP and common flow PP | > High temperature lamination machine | > 100% AOI to inspect the desmear result of Micro Via |
| > Partial Coverlay, PTH can't drill in the adhesive | > High speed drilling machine | > 4 wire low resistance test |
| | > PI Conditioner production line | |
| | > Horizontal Desmear and Horizontal PTH | |
| | > Copper via filling plating line and Pulse plating line | |
| | > Vacuum resin filling machine | |
Design
> High TG Rigid material, High reliability Flexible material
> Using no‐flow PP and common flow PP

> Dedicated design regulation of no‐flow PP filling copper

> Different squeezed‐out PP lengths use different manufacturing methods

> Partial Coverlay, Coverlay stretch into rigid part with 0.8‐2.0mm
Manufacturing
> Automatic Pasting Machine
> Plasma Machine
> High temperature lamination machine

> Different Rigid‐Flex structures use different buffering material
Quality Control

> Use micro section to check the blister and delamination after lamination

> Squeezed‐out PP of Rigid‐Flex interface less than 1.5mm

> Lead free reflow and thermal stress test, no delamination Plasma Machine
| Design | Manufacturing | Quality Control |
| --- | --- | --- |
| > Different structures have different working panel sizes | > LDI exposure machine | > Check the registration coupon of layers after lamination |
| > Different lamination position methods | > Firstly make flex material pattern, after coverlay lamination to make rigid material pattern | > Check breakout of pad after drilling |
| > Regulation of copper designed in the spare of working panel | > ATP punch machine, INSPECTA target drill machine, divide the boards into different groups to manufacture | > Check soldermask on pad after soldermask process |
| > Registration coupon of layers | > BURKLE high temperature lamination machine | |
| | > Soldermask Split exposure machine | |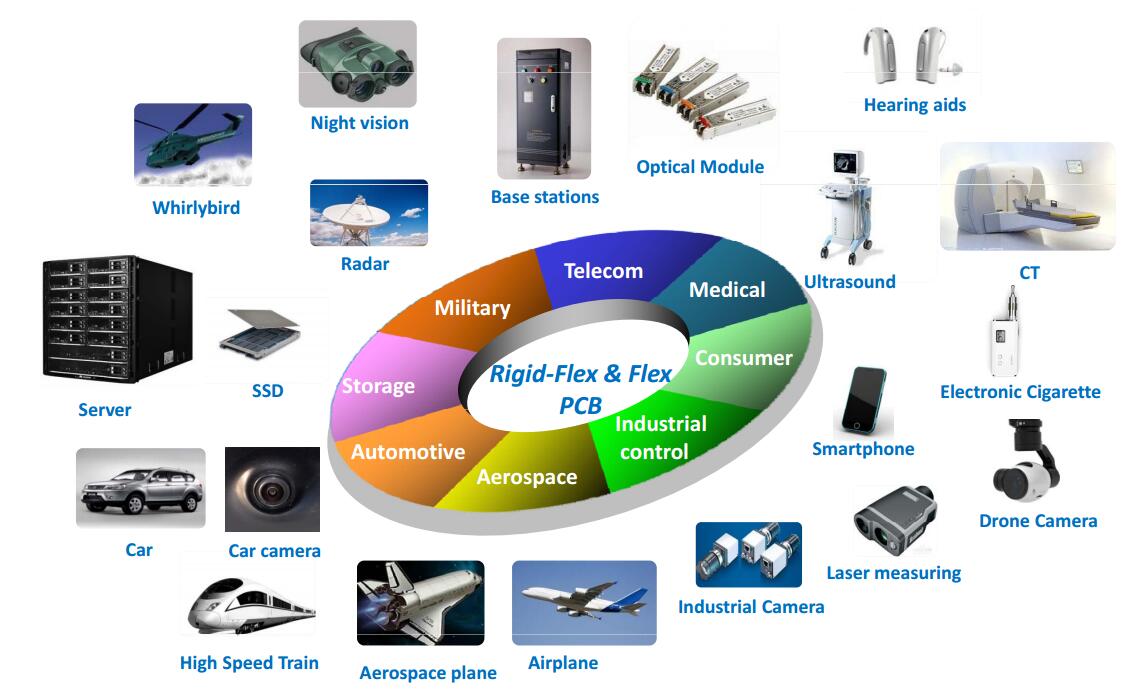 Company Features1.
Rocket PCB constantly keeps developing and optimizing rigid
flex pcb manufacturer
s . Rocket PCB Solution Ltd. is endeavoring to gain professional proficiency in rigid flex pcb field.
2.
rigid pcb enhances the effect that helps reduce rigid-flex pcb and improves protection from other damages.
3.
The progress of Rocket PCB can not be achieved without the hard working employees and advanced rigid flex pcb manufacturers . Improving service quality and meeting customer requirements are business goals of Rocket PCB Solution Ltd.. Check it!