Company Advantages1.
In the unpredictable waves of evolving regulatory requirements for Rocket PCB pcb thermal, the factory collaborates closely with reliable quality authentication institutes to guarantee its quality meets the gifts and crafts standards.
2.
The product is approved by experts and has good performance, durability and practicality.
3.
This product is famous and is widely accepted in the industry due to its high quality.
4.
This product becomes a hot spot among customers in the industry recently.
About our product
To ensure reliability and efficiency of operation, heat must be removed from the power components that generate heat. Thermal management helps to elicit heat from the components of the heating system in a variety of application industries.
Heat Sink PCB provides a path for heat from the heat source to the outside or the inside medium. Heat sink PCBs can usually dissipate heat in three ways: conduction (Heat transfers from one solid to another), convection (Heat transfers from the solid to the moving fluid. For most power or LED applications, it would be transferred to air), radiation (Heat transfers from two objects with different surface temperature through thermal radiation).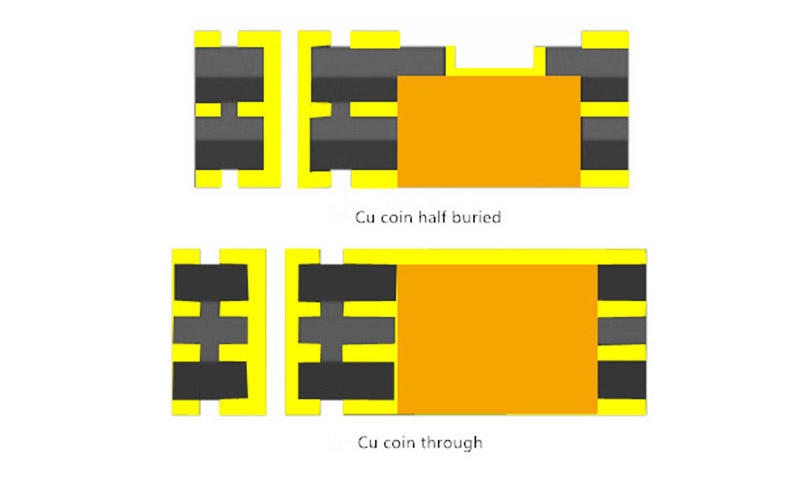 Power applications
◪ Electric power amplifiers


◪ DC, Power control systems


◪ RF and MW

Automotive application
◪ Motor control modules


◪ Electric braking systems


◪ EV power transmission system


◪ High-speed computing


◪ LED lighting systems


◪ Automotive, industrial and consumer goods

Rocket PCB offers a wide range of thermal management types including vias of farm heatsinks/pallets, heatsink coins, embedded coins, e-coins, Press Fit Coin (PFC), metal in-lay, solder or adhesive attach. Additionally, Rocket's Thermal Management Solutions include our patented embedded E-Coin technology, heatsink coin attachment and heavy copper. We specialize in RF & MW.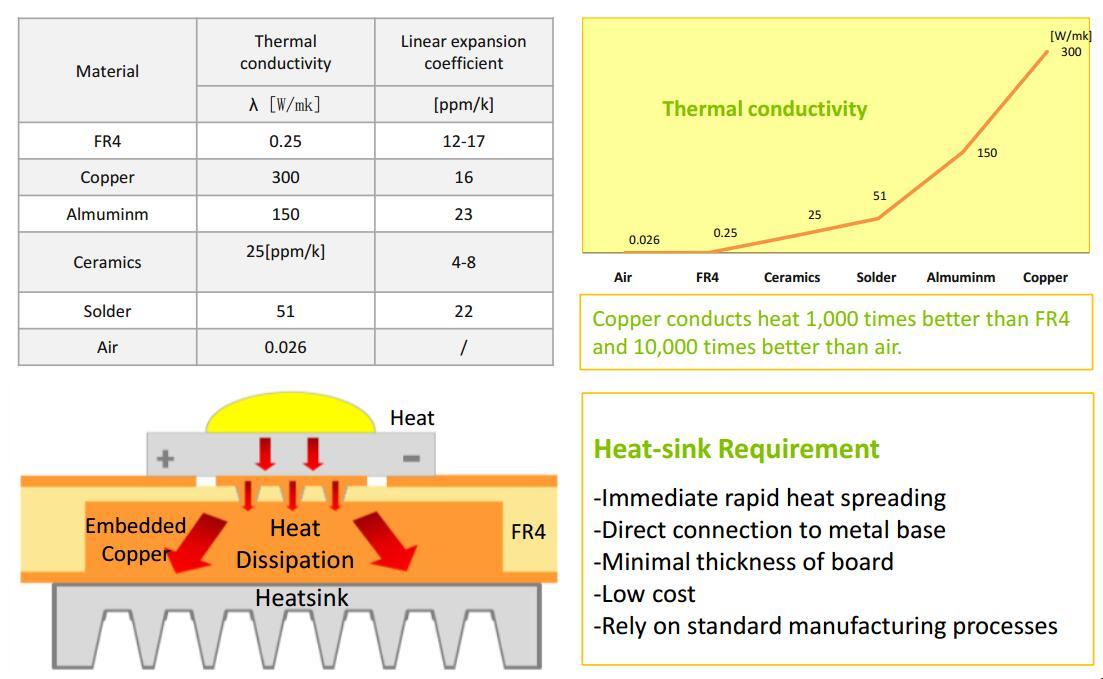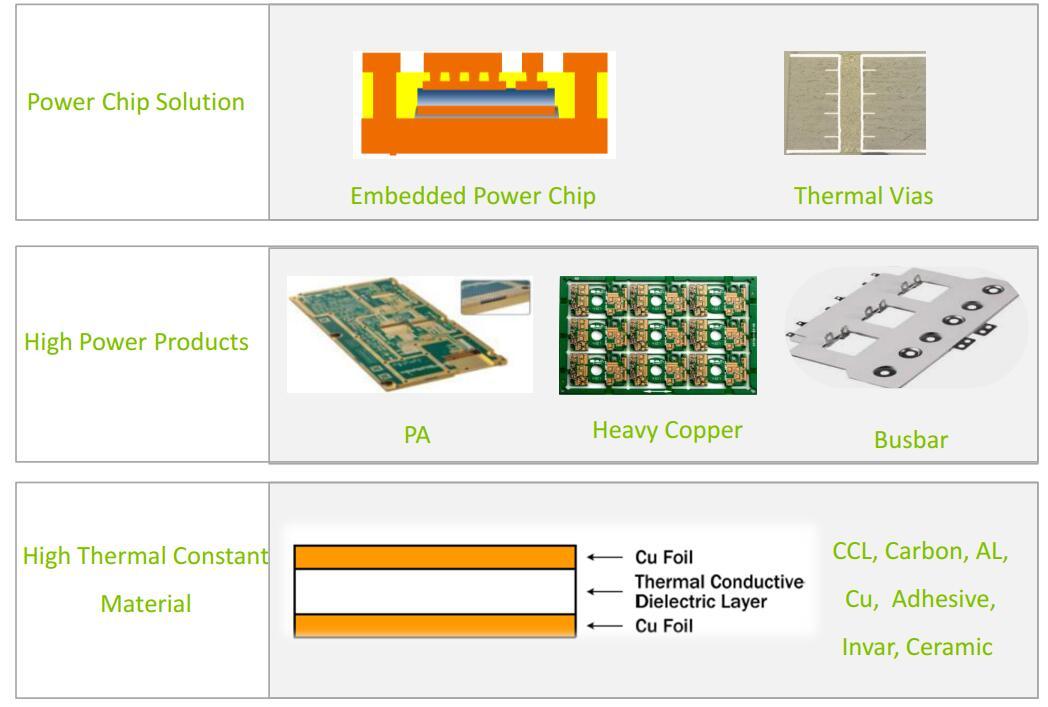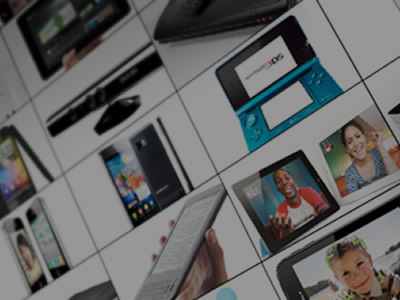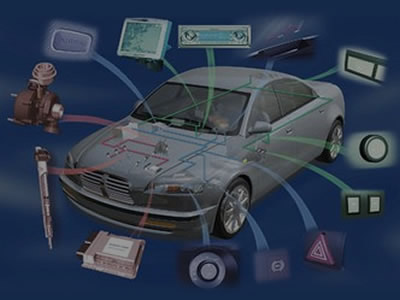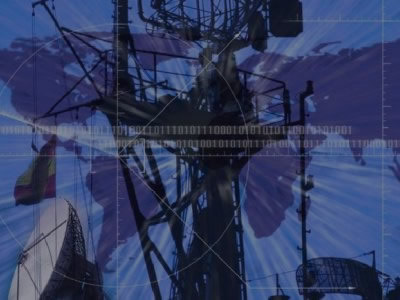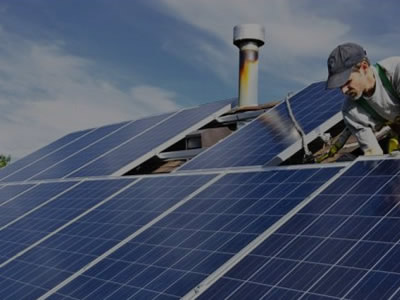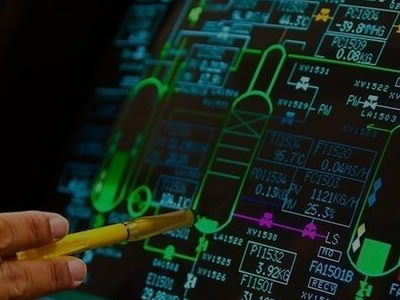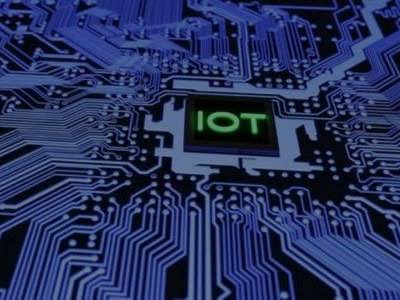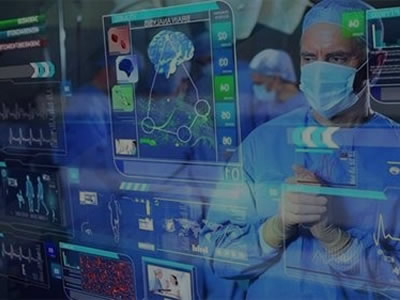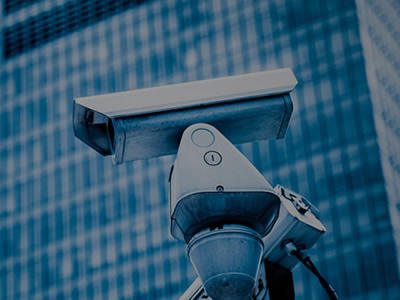 Company Features1.
Rocket PCB Solution Ltd. is famous around the world for its high quality of pcb thermal.
2.
Our factory firmly adheres to the up-to-date quality control system and strict production management to fulfill the quality commitment to customers.
3.
Enhancing the value creation of company is very important for Rocket PCB to strive to open up a new phase of development. Contact us! Based on the idea of thermal management pcb , Rocket PCB has been developing high-tech pcb thermal through the years. Contact us! Please contact us any time when you need our pcb thermal. Contact us!