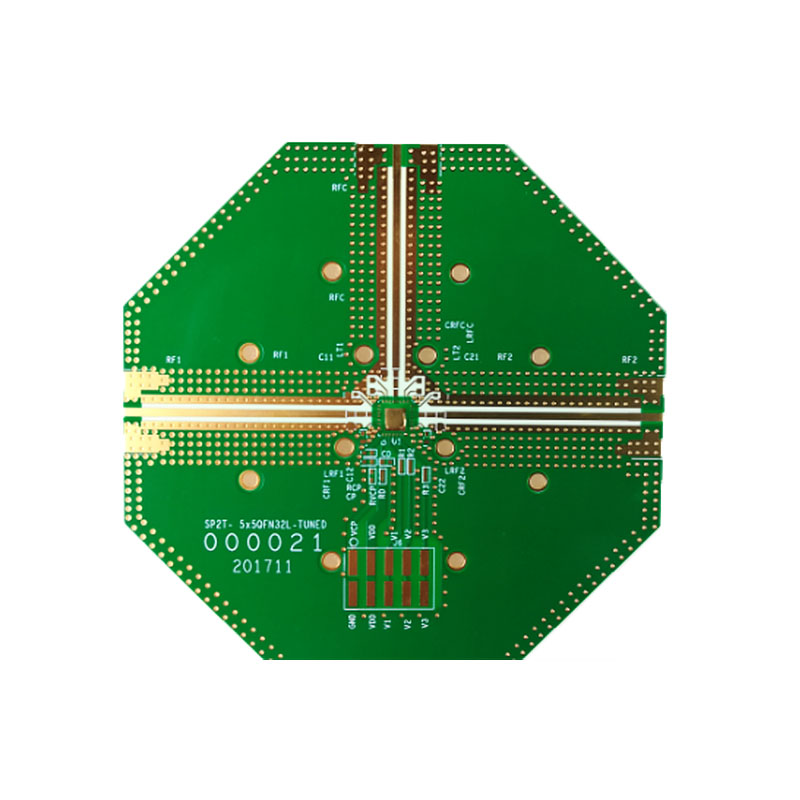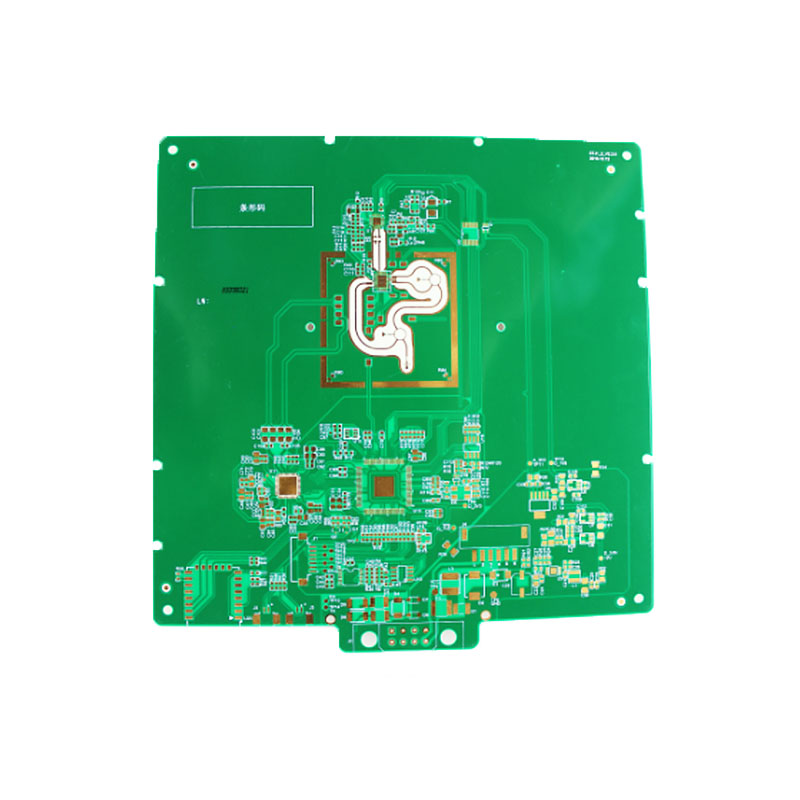 Because it is a high frequency signal transmission, the characteristic impedance of the finished printed board wire is required to be strict, and the line width of the board usually requires ±0.02mm. Therefore, the etching process needs to be strictly controlled, and the negatives used for optical imaging transfer should be compensated according to the line width and copper foil thickness.
The lines of such printed boards do not transmit current, but high-frequency electrical pulse signals, and defects such as pits, notches and pinholes on the wires affect transmission, and any such minor defects are not allowed. Sometimes, the thickness of the soldermask will also be strictly controlled, too thick or too thin soldermask on the line which a few microns will also be judged unqualified.
Thermal shock 288℃,10 seconds, 1~3 times, no hole wall separation.
For PTFE plate, to solve the wetting in the hole, there is no cavity in the PTH, the copper layer electroplated in the hole to withstand thermal shock, which is one of the difficulties in making the Teflon board
Where is the high frequency Hybrid board used
Satellite receivers, base antennas, microwave transmissions, automotive telephones, global positioning systems, satellite communications, communication equipment connectors, receivers, signal oscillators, home appliances networking, high-speed running computers, oscilloscopes, IC test instruments, etc., high-frequency communications. Frequency communication, high-speed transmission, high confidentiality, high transmission quality, high memory capacity processing and other communications and computer fields need high-frequency microwave printed boards